THE SCALE OF THE CRISIS: KEY FIGURES
A humanitarian catastrophe stemming from a devastating conflict. 
21.6 million
Yemenis depend on humanitarian aid to survive
2/3
Yemenis do not have the means to buy food
17 million
Yemenis are on the brink of starvation
4.5 millions
people are internally displaced
A fragile country brought to its knees by war  
Conflict in Yemen, one of the poorest countries in the Middle East, has severely worsened the state of this fragile country. 
Escalating violence has disrupted millions of lives, killing large numbers of people, mostly civilians.  
More than 23 million people, men, women, children, the elderly and disabled people, are desperately looking for safety, shelter, and assistance, and are struggling to survive every day.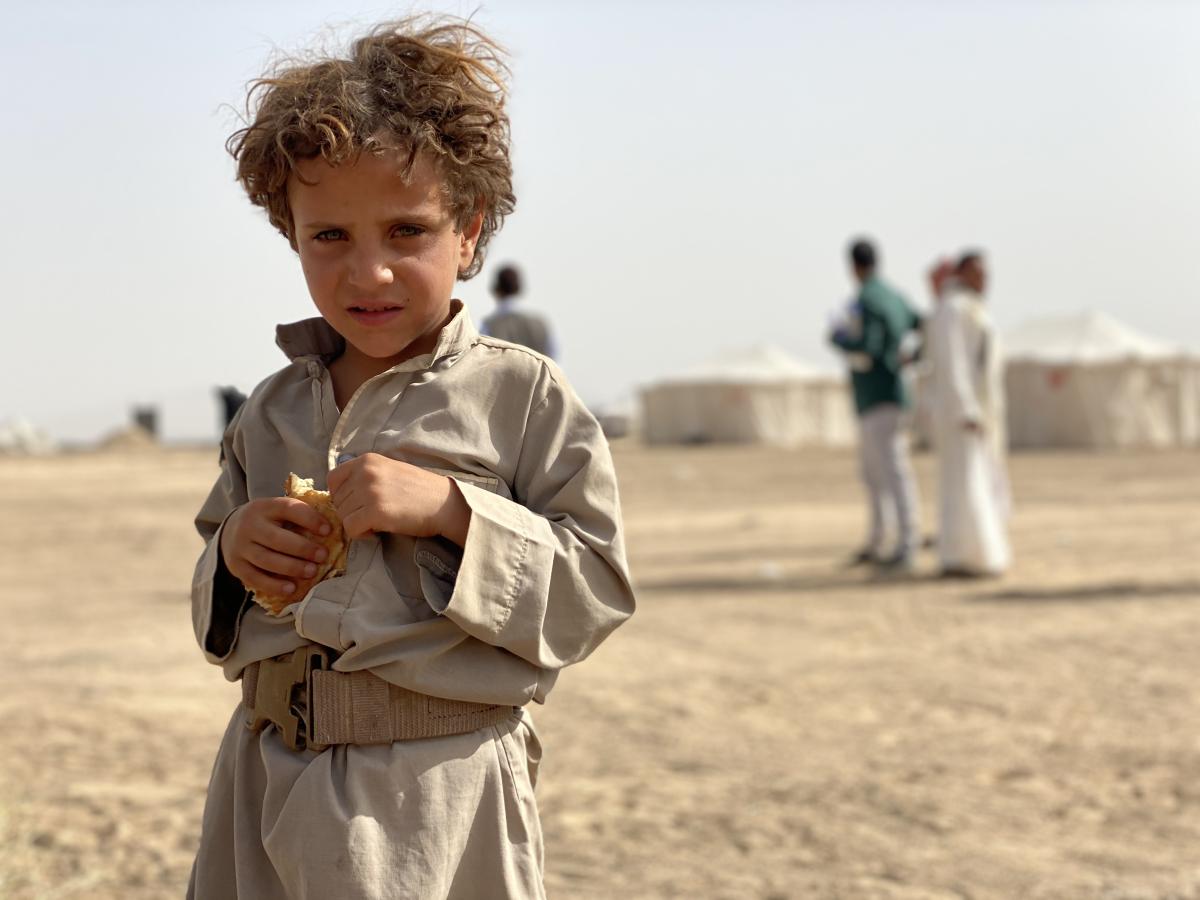 Fleeing as means of survival 
High-levels of insecurity in Yemen have caused massive displacement, putting the displaced at risk.  
More than 2 million people are currently struggling to survive far from home, with no way to fulfil their basic needs. The conditions they live in are harrowing.   
The situation is so dire that one million displaced Yemenis have given up hope and are trying to return home, although their safety is in no way guaranteed. 
I had a good life in Hudaydah. My husband had a job, my son went to school, we had our own house. Then the war broke out, and my husband lost his job; we lived in fear, so we took our son out of school and we left. We lost everything.
Assia, 40, and her son Mohammed, 19, are sitting in one of the rooms they occupy in an unfinished building in Mukalla, Hadramaut, Yemen, where they settled in 2017.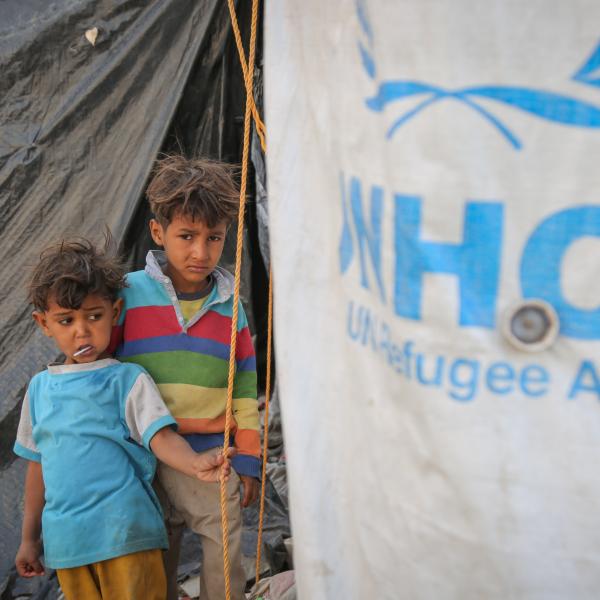 UNHCR's response 
We implement protection, shelter and non-food item projects. We provide emergency shelter and distribute essential items to everyone living in the 20 conflict-affected governorates. In 2022, 437,900 Yemenis received basic relief items, and 127,200 emergency shelters.   
We also support health facilities, which have been severely weakened by the effects of war. More than one million cases of cholera have been reported in the country since 2018, 25% being children. COVID-19 has further intensified the health crisis.  
We offer legal and financial assistance, as well as psychosocial support services.   
There are 100,000 refugees and asylum seekers from other countries who have stayed in Yemen despite the conflict. They are particularly at risk and we continue providing them with protection and assistance.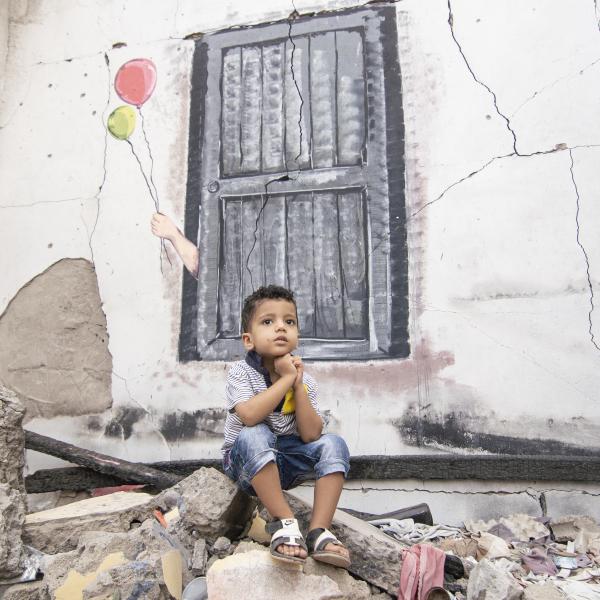 We need your support 
The conflict in Yemen has no end in sight, and with the level of humanitarian needs, the situation will only get worse.  
Lack of funding – less than 25% of the requested amount was raised – is limiting UNHCR's capacity and we are unable to respond to the Yemeni population's overwhelming needs.  
Without support, many more lives will be lost to violence, to treatable diseases and to shortages of food, water and shelter.  
We need your financial support more than ever if we want to continue providing emergency aid to the people in Yemen.