THE SCALE OF THE CRISIS: KEY FIGURES
The 12-year-long crisis has killed hundreds of thousands and driven out millions. 
6.7 million
internally displaced people, 5 million of which live in areas with little humanitarian access
6.5 million
refugees, 5.5 million of which in Turkey, Lebanon, Jordan, Iraq and Egypt.
50%
of refugees are children
15.3 million
people's survival hangs on humanitarian aid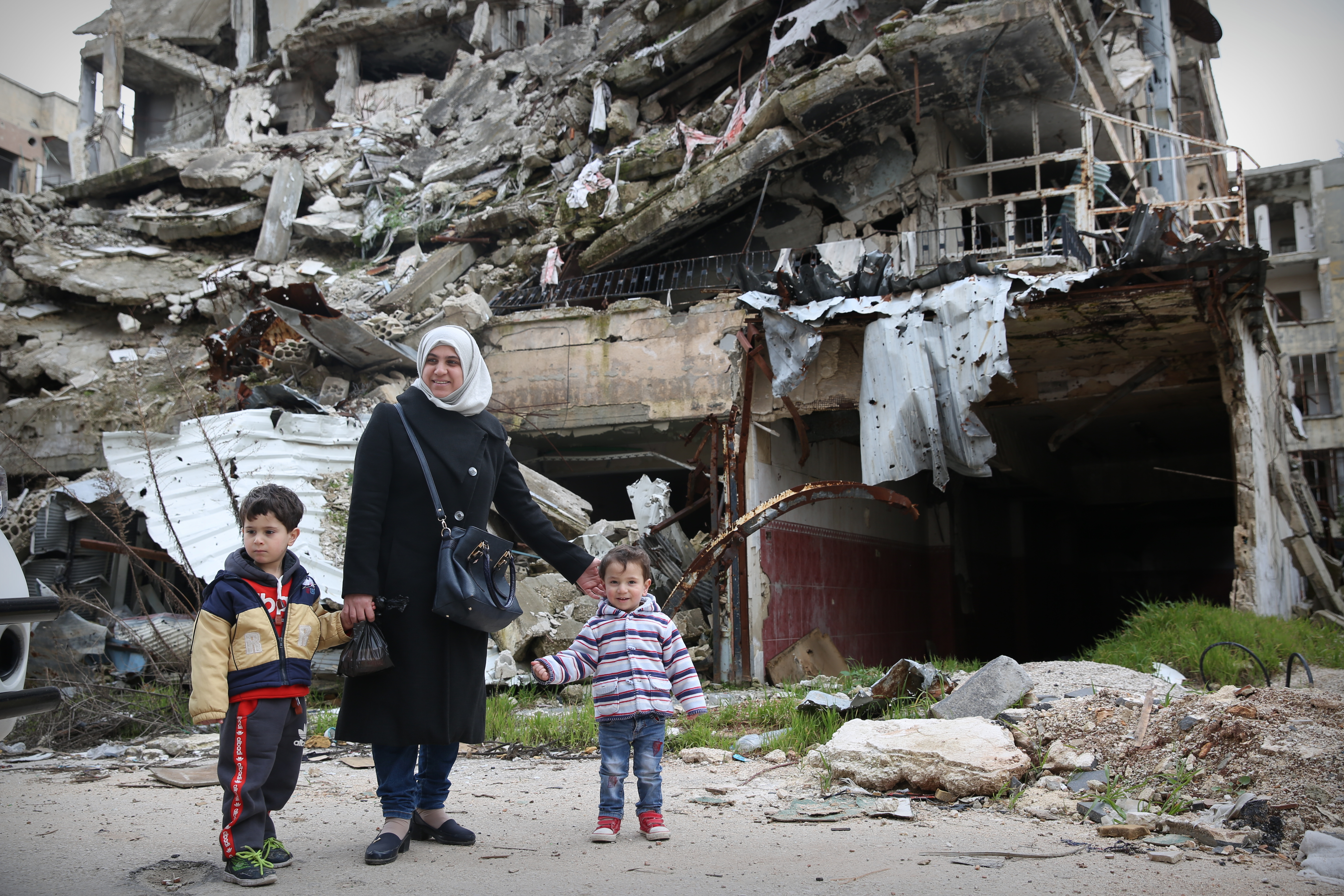 A humanitarian disaster  
Since March 2011, more than 380,000 people have been killed by the crisis in Syria, including 116,000 civilians, 22,000 of whom were children. 
In these harrowing circumstances, millions of Syrians have been forced to flee, risking their lives, in order to find refuge either somewhere else in Syria or across the border.   
The vast majority of displaced Syrians live in extreme poverty, and are unable to feed their children, access health care or put a roof over their heads.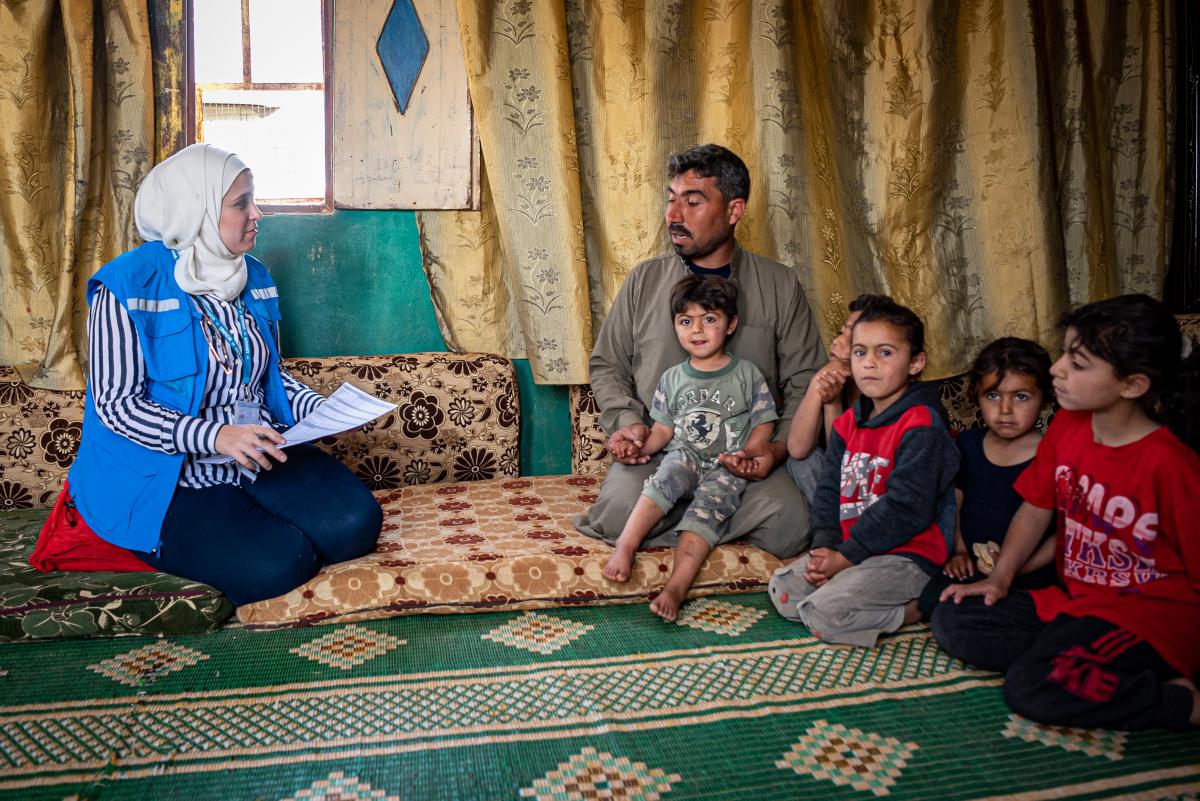 An uprooted population   
To this date, Turkey hosts the largest number of Syrian refugees registered by UNHCR (3.3 million people).  
In Lebanon, more than one million Syrian refugees struggle to survive with little or no financial resources. About 70% of them live below the poverty line and often share unsafe and overcrowded accommodation with other refugee families.   
In Jordan, more than 655,000 Syrian men, women and children have arrived in recent years. According to estimates, 93% of them live below the poverty line. 
 

Imagine coming back and finding nothing. No doors, no windows, no front door. 
Jihad, a 44-year-old returnee, holds his 2-year-old daughter, Habiba, on the roof of their home in Homs.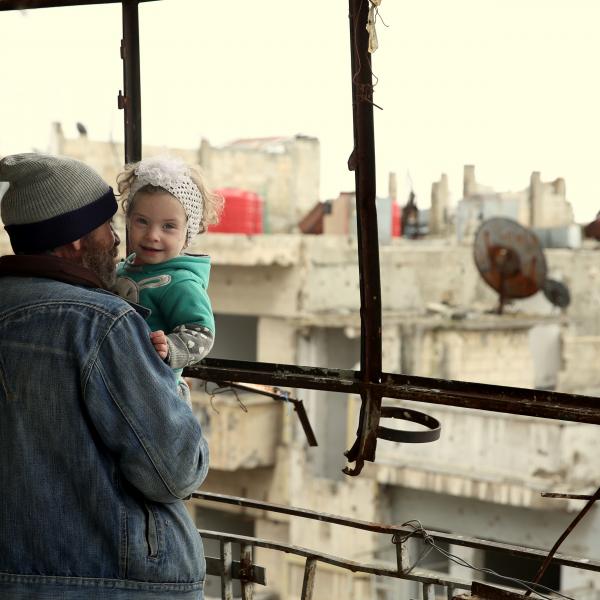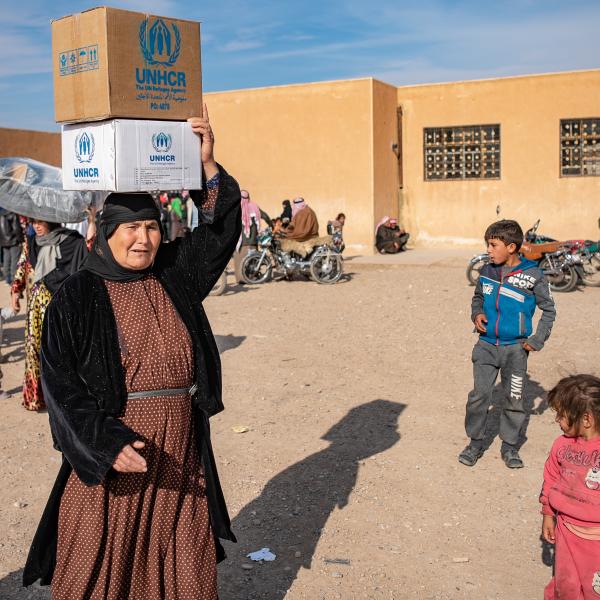 UNHCR's response 
UNHCR is present in the region and provides life-saving assistance to displaced Syrians.   
We provide cash assistance to the most vulnerable so they can buy medicine and food, a stove and fuel for heating, material to insulate tents, thermal blankets and winter clothes. The agency provides the people who remain in Syria with shelter kits, non-food assistance, as well as protection services and psychosocial support.  
In 2022, UNHCR gave 1.4 million people in Syria relief items, and provided 288,780 with emergency shelter. The UN Refugee Agency supports more than 5.5 million Syrian refugees in neighbouring countries, as well as 1,1 million displaced within Syria who live in dangerous areas. 
We need your support 
Leading a joint initiative across the region, UNHCR works tirelessly to support Syrian nationals.   
Syrian refugee and displaced groups are mostly made up of women and children. Their needs are staggering. 
In 2022, UNHCR needed CHF 428 million to fund its operations. Only 38% of this amount has been raised.  
Syrian families need your help more than ever.