Since the end of 2021, the Far North of Cameroon has been the scene of violent clashes. Inter-community violence in this region has forced more than 100,000 people to flee, a figure that is probably even higher. Three-quarters of them have taken refuge in neighboring Chad and nearly 10,000 have moved within Cameroon's borders. The main cause of these violent clashes? A scarcity of resources -water mainly- due to climate change.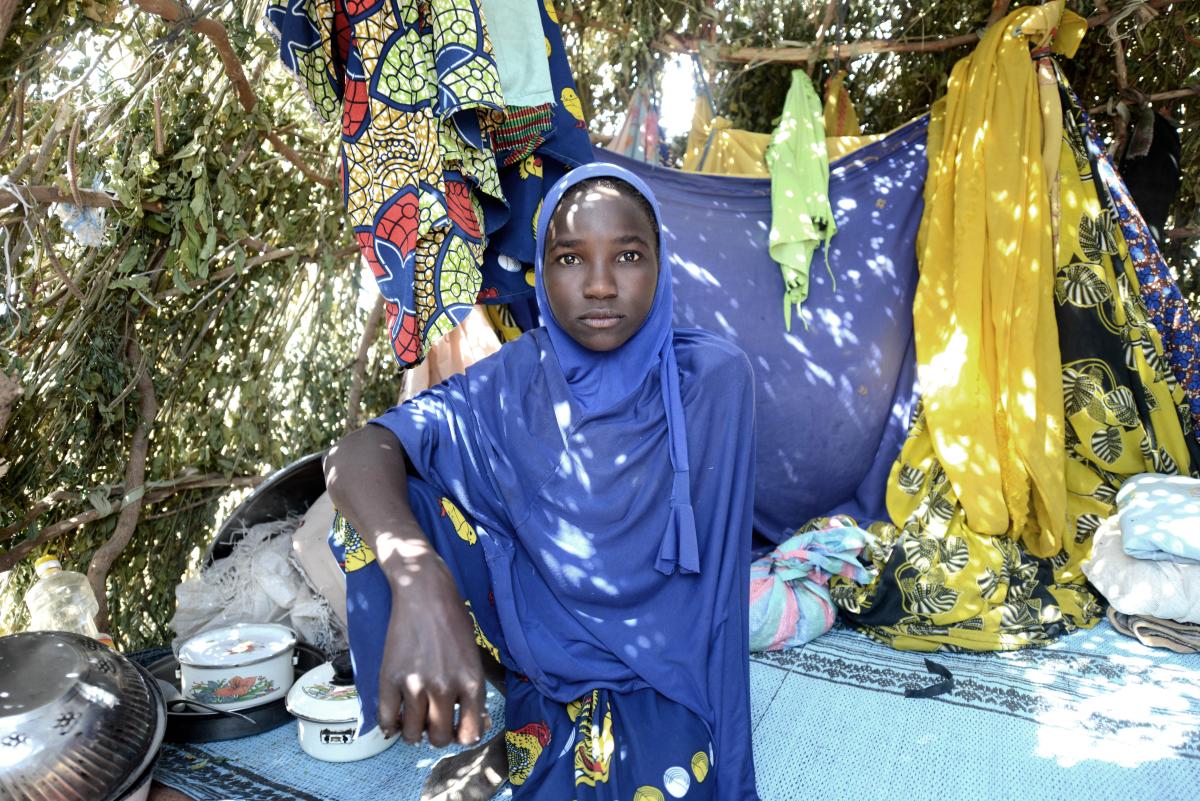 Cameroon. Violent clashes in Logone Birni provoke displacement of thousands of people. © UNHCR/Xavier Bourgois
Climate crisis exacerbates tensions over access to water and other resources  
As temperatures rise, water, a vital resource already scarce in the Far North of Cameroon, has reached critical limits. Indeed, in this part of the Sahel, temperatures are rising 1.5 times faster than the global average. This radical change has caused a 95% decrease in the water levels of Lake Chad over the past 60 years, presenting a challenge to the survival of the inhabitants of the entire region.   
Clashes initially broke out on 5 December 2021 in the border village of Ouloumsa following a dispute between herders and fishermen and farmers over dwindling water resources. In addition to water, sorghum, the staple food of Cameroonian communities, is also in short supply due to migratory birds raiding the fields, unable to find enough food elsewhere due to droughts.   
With water becoming scarce, tensions have reached a fever pitch. Violent clashes took place, with repeated attacks and looting of villages in this far northern region of Cameroon, forcing thousands of villagers to flee.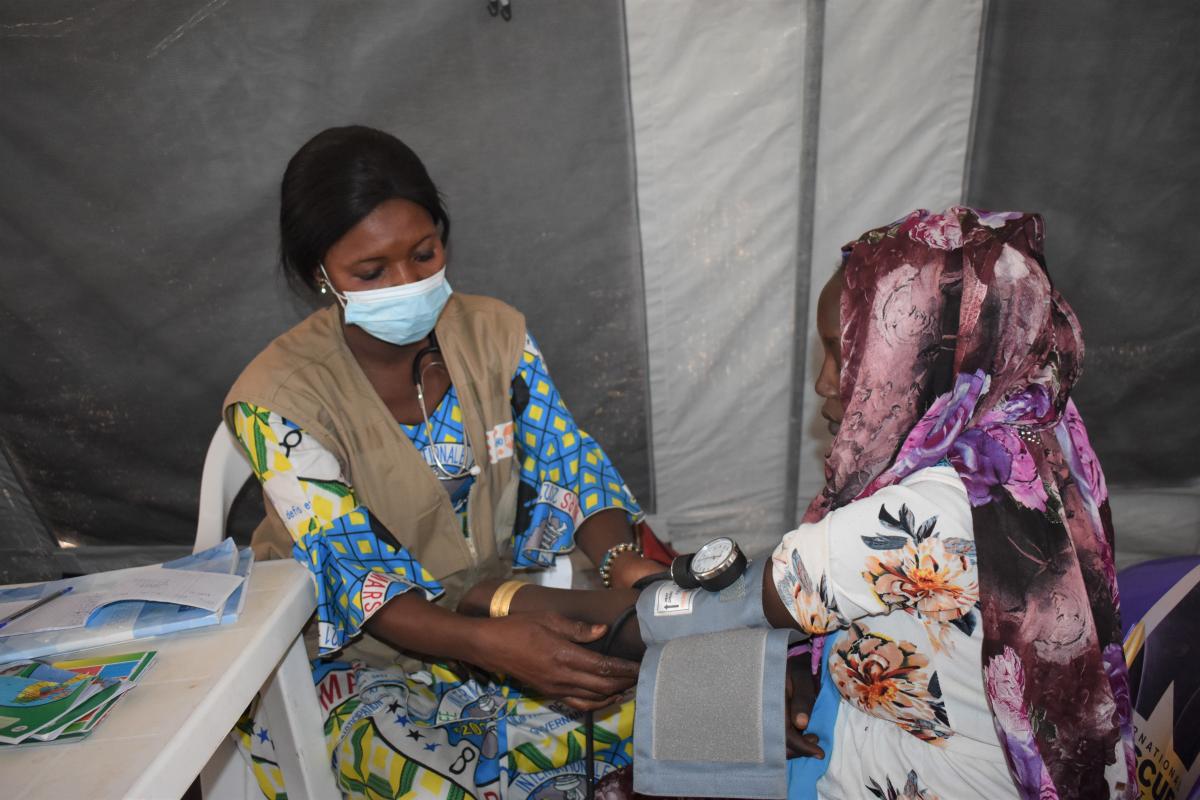 Influx of Cameroonian refugees in chad. Relocation to the Kalambari site. © UNHCR/Aristophane Ngargoune
Fleeing, the only way to survive  
"Our village was attacked and we were forced to flee without having time to take anything with us," said Tomma Ndjinda, who headed south in search of safety with her husband and seven children.   
They found refuge, along with about 4,200 other inhabitants of Cameroon's Far North, in the Ardjaniré camps for displaced persons in Bogo. All of them are fleeing the worst inter-community violence ever seen in the region.   
In all, UNHCR estimates that more than 100,000 people have been displaced since the clashes began on December 5, 2021, of whom more than 85,000 have taken refuge in neighboring Chad, with the rest in Cameroonian camps. The climate situation is likely to continue to force thousands of people to flee their homes.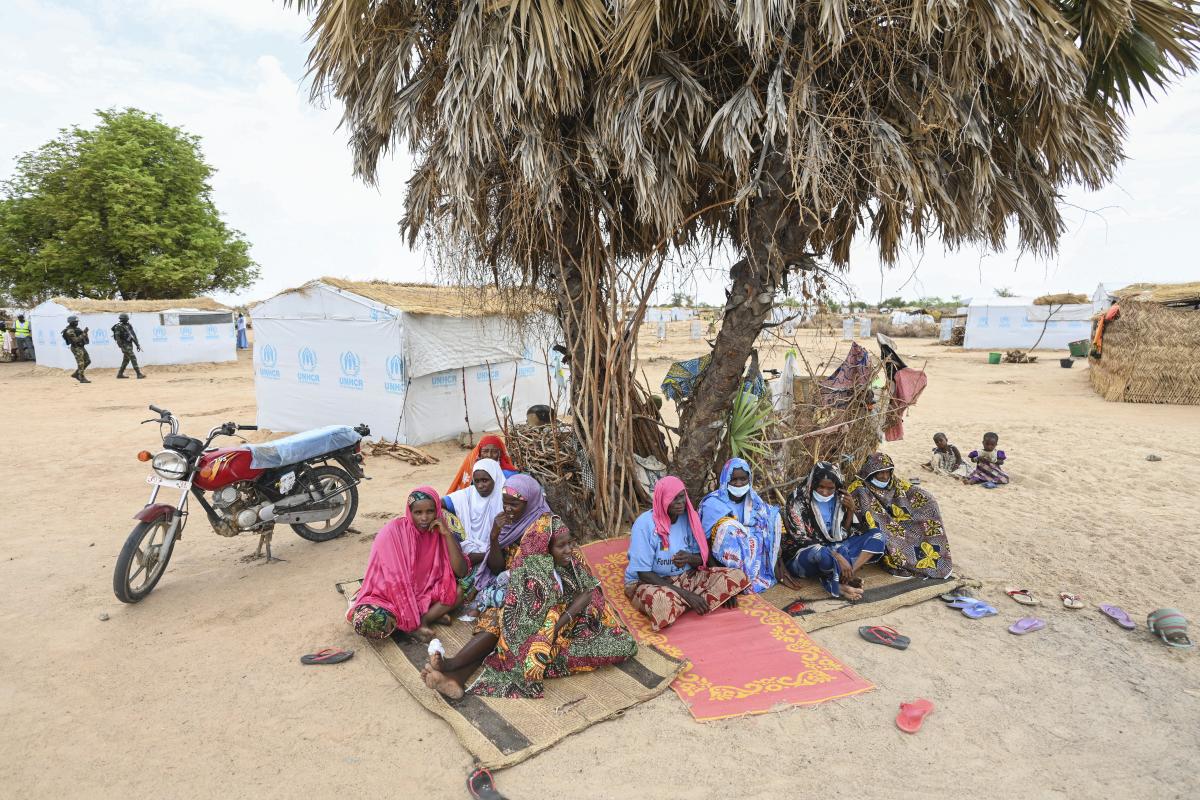 High Commissioner meets families displaced by climate change clashes. © UNHCR/Colin Delfoss
Providing appropriate responses to the situation, now and in the future  
Identifying the causes of the conflicts and working to resolve them would ensure that the communities live together peacefully," said Filippo Grandi during his visit to the area on May 1, 2022.   
But how can we overcome the problem of dwindling resources? A reforestation project is underway, which will plant 2,000 trees to stop deforestation, offer alternatives to displaced families and avoid the eruption of new conflicts related to the lack of resources.   
More broadly, this project is part of the Great Green Wall initiative. Launched in 2021, refugees and host communities in northern Cameroon have planted 360,000 tree seedlings, transforming the environment in and around the Minawao refugee camp. The ultimate goal is to create an 8,000-kilometer green barrier to combat land degradation, desertification and drought in the Sahel.  
"The trees provide the shade needed to grow food. Then, the leaves and dead branches can be transformed into fertilizer. Finally, the forest attracts and retains water. The rains have even increased," says a Nigerian refugee involved in the project.   
Upstream of this medium-term project, the organization's response must also be immediate. Indeed, UNHCR has just declared a level 2 emergency and is rapidly expanding its operations to help those affected in Cameroon and the new refugees in Chad. Together with Médecins Sans Frontières, UNHCR has deployed mobile clinics to most refugee sites, providing medical follow-up to identify and refer patients in need to local health facilities. UNHCR, the Chadian Red Cross and the Economic and Social Development Agency, a Chadian NGO, have also distributed hot meals to all refugee sites. Finally, UNHCR teams are helping the government identify new reception sites away from the border to better protect refugees in accordance with international standards.