On the occasion of World Refugee Day in 2021, we launched a series of articles: "Refugee Portraits". With these articles, we want to give refugees a voice so they can tell us about their experience, their journey and their relationship with Switzerland. For the sixth article in our series, we met Svitlana, who had to flee Ukraine earlier this year when the war broke out. Today, Svitlana is still managing her consulting company remotely and working with an association that helps Ukrainian businesses in Switzerland. 
Refugee Portraits: Svitlana Olieinikova
Svitlana, can you tell us a bit about yourself?  
My name is Svitlana Olieinikova, I am from Ukraine and I was born in Donestk oblast, on the border with Russia. In 2014 when the war started, I fled Donetsk for Kiev to save my life and that of my children. I lived in Kyiv until February 2022 when I had to flee again, which  brought me to Switzerland. I have worked for 10 years in a regional development agency, I founded an English school and I was also a university teacher in Donetsk oblast. In Kyiv, I started working for ''Crimea SOS'' which is an implementing partner of UNHCR. We helped Internally Displaced People (IDPs) in different ways, among them, mainly people from Crimea, Donetsk and Luhansk. I was a community-based protection assistant as well as a business support program coordinator, but I also volunteered on the hotline. It was my job for two years and then I started my own consulting agency until the full-scale war made me flee to a safer place.   
What was the first thing you thought of taking with you when you were forced to flee?  
Well, I was already trained for this situation as I had experienced it in 2014 when I had to flee Donetsk. I had an emergency package with me all 8 years and I knew very well what to take with me as I was already trained in how to save my life. I took food for 3 days, water, some wet napkins, batteries, and all my documents.  
Svitlana was very involved in many international events back in Ukraine. © Svitlana Olieinikova
Tell us about your journey to Switzerland. 
My journey to Switzerland was very long. It started on the 24th of February, when we got a chance to get out of our bunker after the bombings.  It was like in a horror movie, everything was destroyed, there were no taxis, no buses, and we had to walk for 5km to the train station where there were already thousands of people waiting. We got on the first train, and it brought us to western Ukraine. However, my journey didn't stop there, before arriving in Switzerland I passed through 6 other countries, but I didn't feel safe anywhere. When one of my clients from Mariupol, gave me a call to tell me that he was in Switzerland with his relatives and that it was safe, I decided to come here myself.
What was your first impression of Switzerland? 
I did not want to live somewhere else than in Ukraine and I thought that like in 2014, it would be for just two weeks. When I realized that it had already gone on for more than 2 months, I thought that Switzerland was far from Ukraine, but at least I could feel safe there. I knew nothing about Switzerland, but I was looking for a safe place. "Safe" has been my watchword for the last 8 and a half years.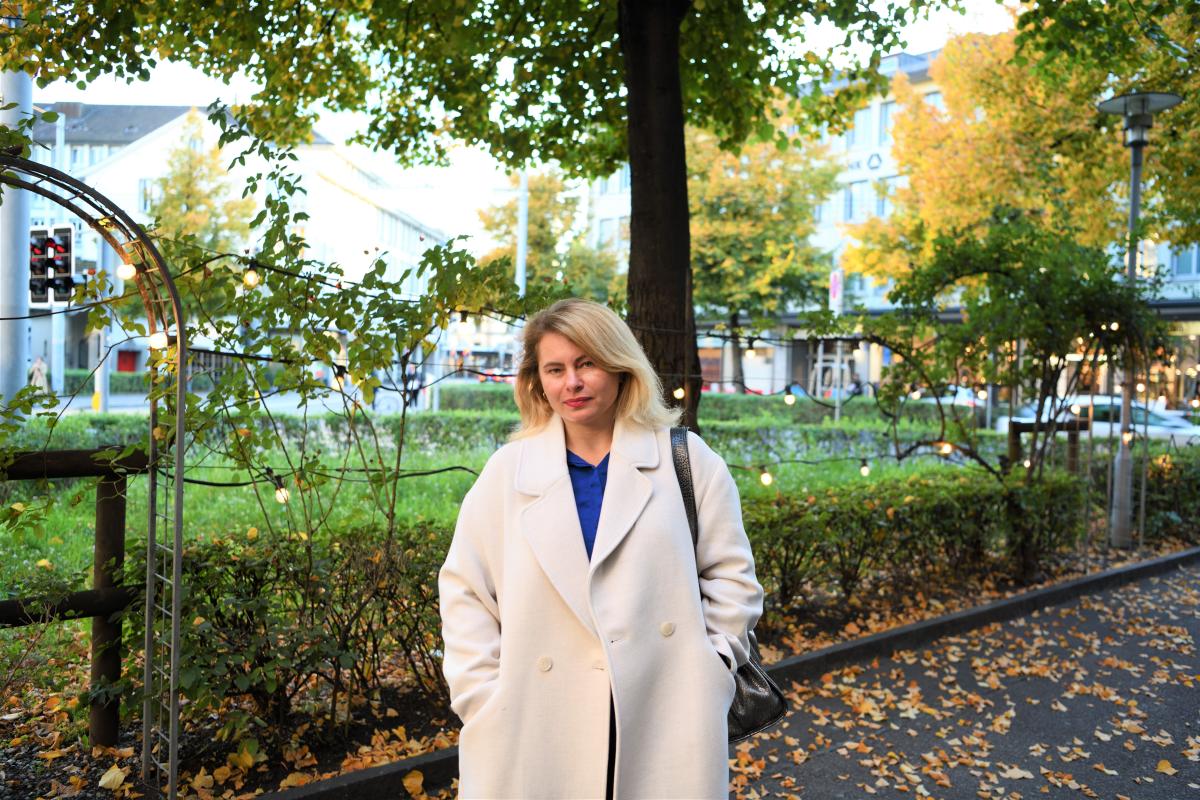 As the founder of a consulting company that remains in Ukraine, how do you manage it remotely? 
We started working remotely in September 2019 before COVID-19. COVID-19  did not have an impact on my business, but the war did. It's not a problem for me to manage it remotely but it's very difficult to find new clients, especially in Ukraine because people don't know what the future will look like. When I came here, I started volunteering and helping at the Ukrainian Swiss business association as an executive manager. I help Ukrainian businesses and businesspeople restart their activities here. We also had a big event in Lugano where we were initially expecting 30 guests but ended up with more than 600. It was a very important event for the international community and for Ukrainians.  
In your opinion, how does the Swiss population perceive refugees? 
It's a big honor for me, and I think for all Ukrainians, that Switzerland has welcomed us. We are happy to have the opportunity to live and work here. I appreciate it very much and I also know that it's not always easy to understand people from other cultures, with different mentalities.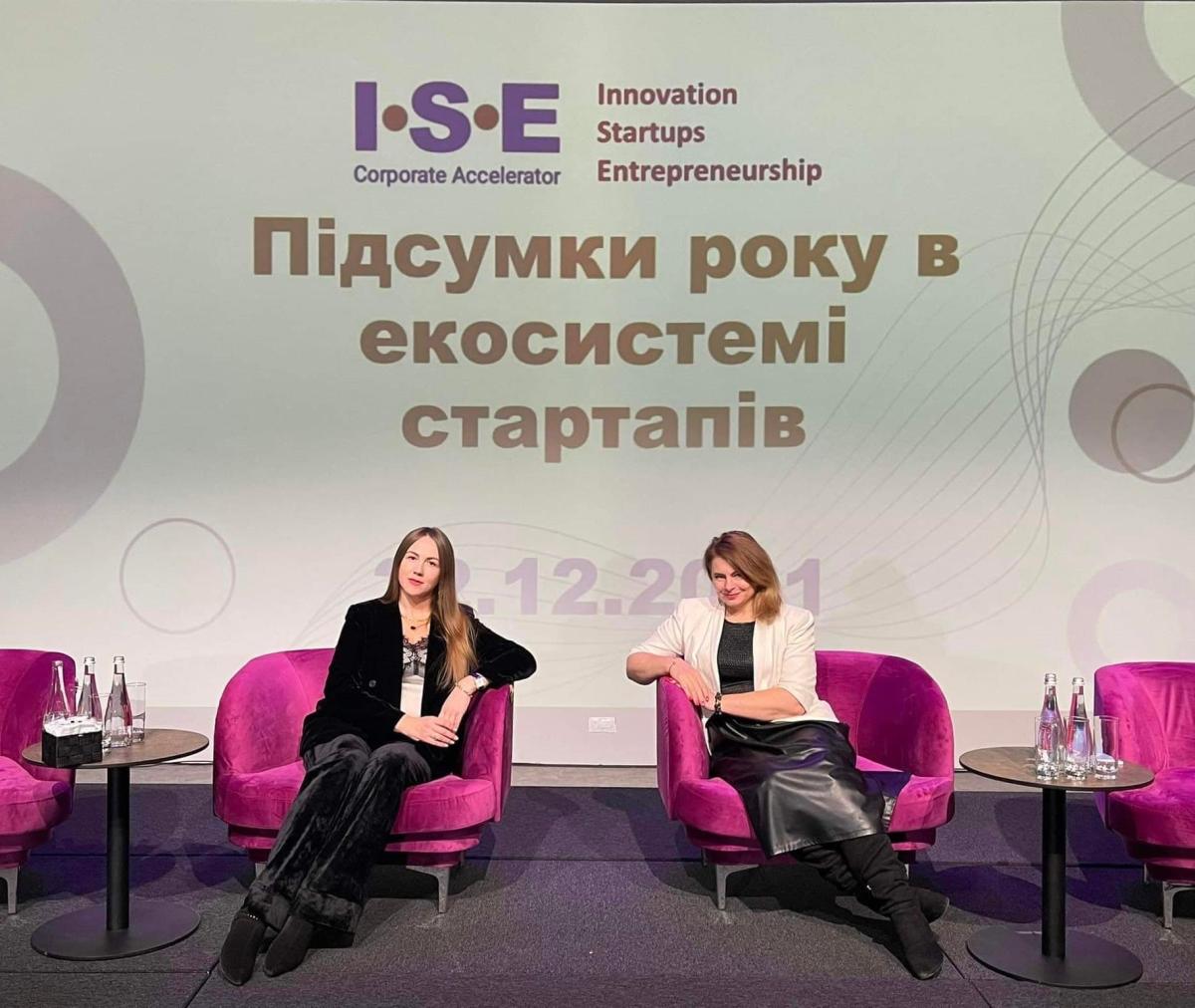 © Svitlana Olieinikova
If the situation in Ukraine were to improve, would you consider going back or do you see Switzerland as a new chapter in your life?  
I was living in Kyiv for 8 years waiting to come back to Donetsk but after the conflict transformed into a full-scale war, I decided not to wait anymore as it was too painful. In Switzerland I have learned to live day by day as we never know what tomorrow will be made of. Today I am helping my people here and the ones that remained in Ukraine, but I will only return when it is safe to live there and to work as I used to. Since February I had the opportunity to go back to Kyiv on two occasions and when I am there, I feel alive, I feel that my soul belongs there. However, this feeling evaporates when I hear the alarms. When I hear them, I know I must run. It is a very strange feeling to describe because my whole body gets paralyzed, so I flee in my mind. The scariest thing for me is that you can die at any moment. 
If you could give a message to the people of Switzerland, what would you tell them?  
I would like to ask them to be patient with us because coming from Ukraine, we had a different reality. Ukrainians have been struggling their whole life, they fought against corruption and now for their freedom. I would like to ask them to give us a chance for integration because we are ready to work. Most of us do not have someone to guide us, we do not know anything about the country, but we are ready to learn. So please, be patient with us and give us a chance.