THE SCALE OF THE CRISIS: KEY FIGURES
In some parts of the country, violent outbursts are preventing thousands of Central Africans from returning home. 
748,000
Central African refugees in Cameroon, Chad, DRC and Congo
31,000
refugees hosted in the Central African Republic
489,000
internally displaced people
Tens of thousands
in the country live in constant fear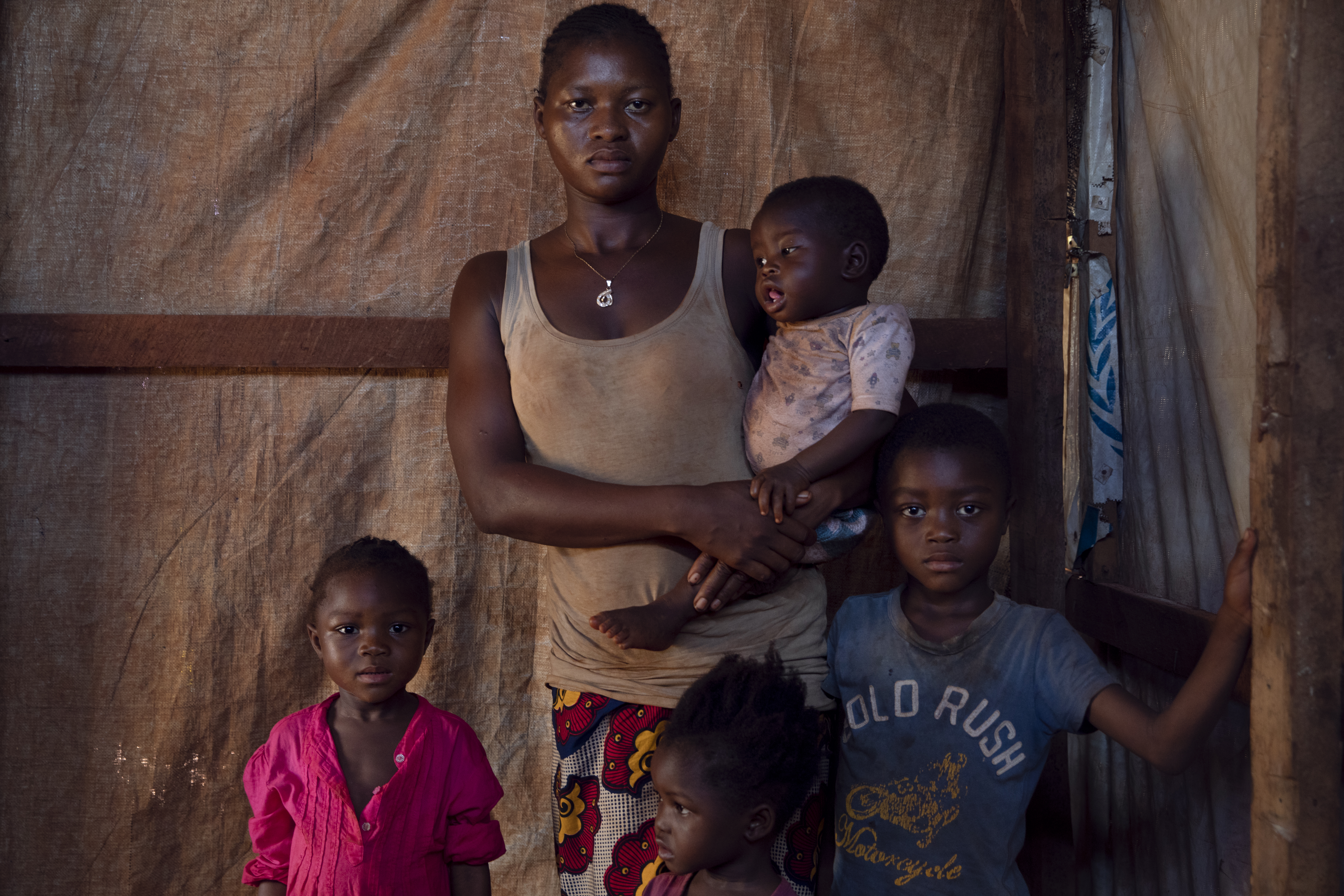 Deadly instability  
In December 2013, hundreds of thousands of people were forced to flee their homes when conflict broke out in the Central African Republic (CAR).   
In 2016, peaceful elections brought a glimmer of hope, which was only short-lived. The situation deteriorated very quickly that same year when clashes intensified between the Seleka Alliance and anti-balaka militias in the north of the country.  
Although the situation reached a relative stability in some areas, allowing more than 12,400 refugees to go back home in 2019, the overall situation has remained volatile and dangerous.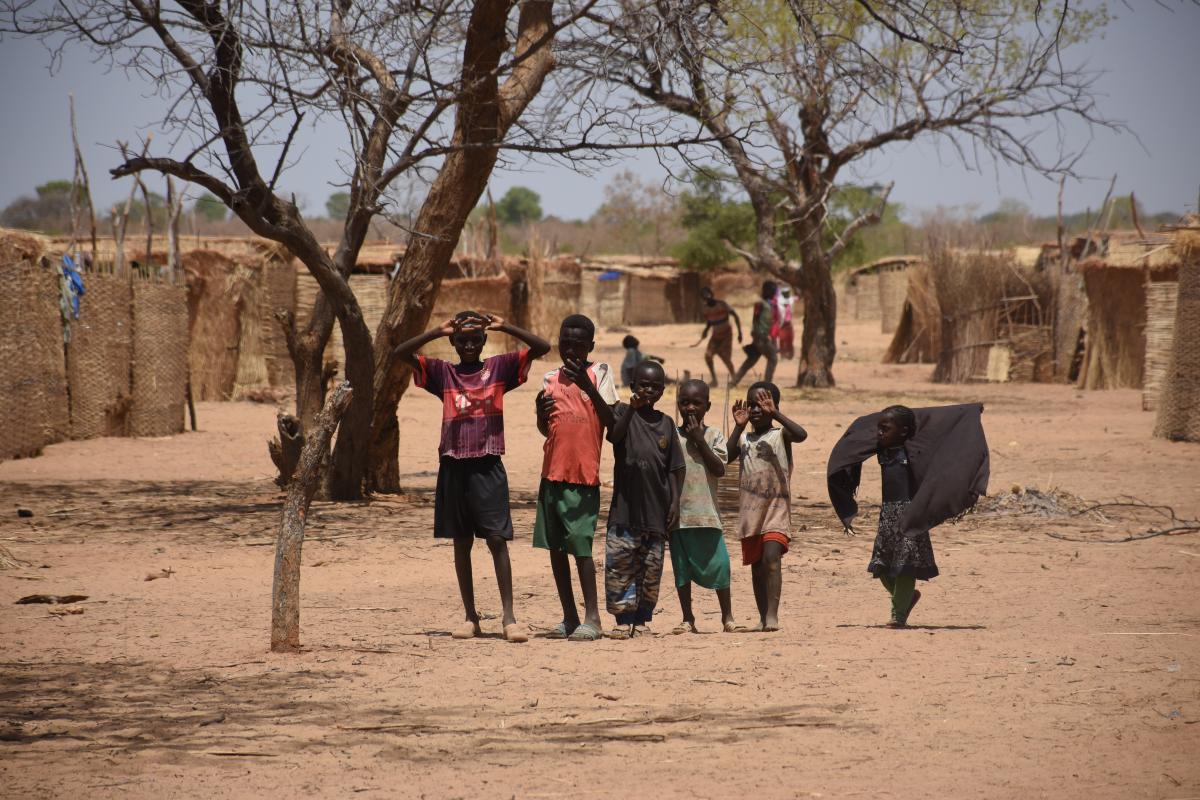 Combatants brutally kill civilians, loot homes, and burn entire villages.   
More than 1 million people have been forced to flee, seeking refuge in neighbouring countries or in less affected areas within the country.  
Many children are still forced to become soldiers, messengers, or sex slaves.   
The lack of access to health services and food is an additional challenge for people fleeing armed conflict. 
A woman cannot walk by herself, militias could rape her. If you are a man, you are at risk of being beaten, kidnapped or killed.  
Judivie Christelle, 19, works in a field for the PK3 youth organization, in Bria, while carrying her eight-month-old son, Dieu-le-veut, on her back. Two years ago, when she learned that an armed group was making its way to her village, she fled on foot and walked for two days with her husband.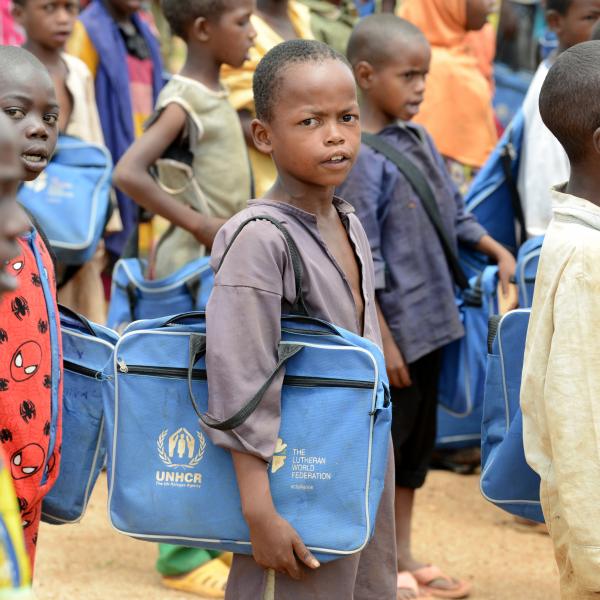 UNHCR's response
UNHCR offers food and medical care to refugees staying in the transit centre in Mole camp, and in Batanga, near Boyabu camp.  
The agency provides cash assistance and basic household kits to internally displaced people wishing to return home.   
UNHCR has built classrooms in Lobaye to help schools accommodate returning children so they can transition back into the education system.
UNHCR assists refugees seeking official registration, and needing documents pertaining to school registration.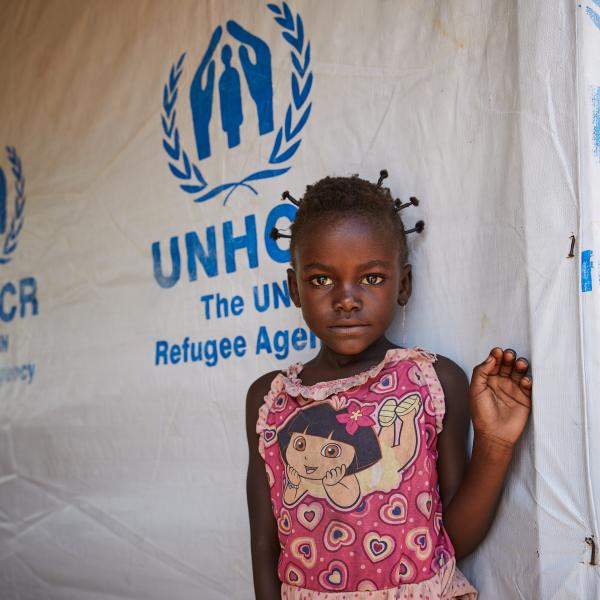 We need your support 
This crisis is one of the most underfunded emergencies, and yet, so many people are not even receiving the minimum needed to survive.  
Food, health, shelter, camp organization and sanitation are the primary concerns. Additional assistance is needed for refugees living outside official camps and for the communities that host them.  
Today, despite the urgent needs, only 35% of the CHF 225 million needed to respond in 2022 have been raised.   
We desperately need your support.