The crisis in Sudan in figures
In just a few months, the violence of the conflict in Sudan has forcibly displaced thousands of families. 
3.8 million
internally displaced people
1 million
Sudanese refugees in neighbouring countries
232,000
South Sudanese refugees forced to return home because of the conflict
6.3 million
people at increased risk of famine
A brutal conflict 
The crisis in Sudan, pitting the forces of the ruling army against the Rapid Support Forces (RSF), has already caused thousands of deaths and injured thousands more. As is often the case, the main victims of this conflict are the civilian population. Faced with clashes, they have no choice but to flee to safety. 
Sudan, a country that has taken in large numbers of South Sudanese and Ethiopian refugees, is now itself in the grip of a major humanitarian crisis. Every day, hundreds more families are forced to leave their homes. 
Neighbouring countries under high tension 
The majority of Sudanese refugees have found refuge in Egypt, South Sudan, the Central African Republic and Chad. In Chad, more than 400,000 people have arrived since the start of the conflict, in addition to some 300,000 internally displaced Chadians who have had to flee the violence. The pressure on this country is enormous, and needs are growing daily. 
In South Sudan, over 232,000 South Sudanese refugees have returned to their country, fleeing armed conflict once again. The situation in their country of origin, which is undergoing reconstruction, is unstable, and the arrival of large numbers of returnees presents an additional challenge.
Mohammed, a refugee from Nyala in Sudan, explains 
I am a trader. All my belongings were burned in my shop. I also had to leave my house. Some of my relatives lost their lives. We can no longer return to Sudan. We have lost everything.
Mohammed, his wife and their four children have found refuge near Biriao, in the Central African Republic.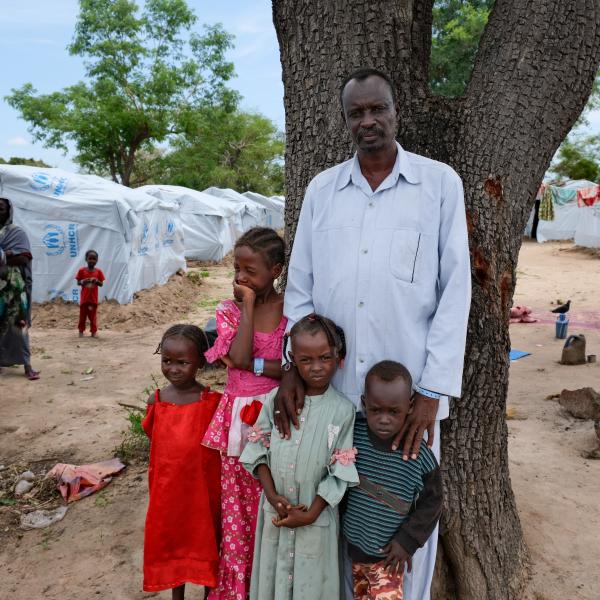 UNHCR's humanitarian response
Since the beginning of the crisis, UNHCR has worked tirelessly to help people forced to flee to Sudan. As a result, more than 700,000 people forced to flee have benefited from access to drinking water and sanitation facilities in new sites for people forced to flee. More than 230,000 essential survival items such as mattresses, blankets and cooking utensils have been distributed. Nearly 70,000 shelters have been transported and set up by the end of July to enable entire families to sleep under cover. Although the security situation in Sudan is becoming increasingly difficult for its staff, UNHCR continues to work day and night to assist those who have had to leave everything behind.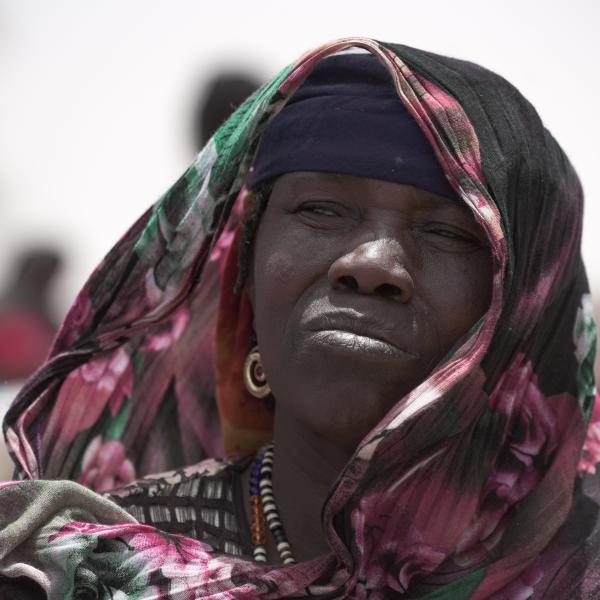 Your support is essential 
In Sudan and neighbouring countries, the needs of Sudanese refugees and internally displaced people continue to grow. As more and more people are forced to flee, the supply routes are becoming less and less accessible.  
In order to help the most vulnerable people in the region, UNHCR and its partners need your support. To date, less than 30% of the emergency response funding needed to help those forced to flee during the year has been raised. 
To learn more about the latest developments in the situation on the ground in Sudan and neighbouring countries, we invite you to consult the following pages: