On Sunday 12 of December, Servette FC faced FC Basel at the Stade de Genève. Throughout the match, the Grenat team wore the Switzerland for UNHCR logo on their shirts, showing their support for the refugee cause. Here's a look back at this match in solidarity with people forced to flee.
As we wrote in our article last week, Switzerland for UNHCR and Servette FC now have not only a city in common, but also a cause. More than just words, the club has demonstrated its support for the cause of people forced to flee in a concrete way. Around 40 refugees and asylum seekers from Geneva were able to attend Sunday's match, which ended in a 2-2 draw between the two clubs. For some of them, it was their first time at the stadium. For the refugee children present, it was an unforgettable experience. For all the spectators, it was a strong symbol of a community united around the same values, of a message of belonging to the same city, whatever their background or origin.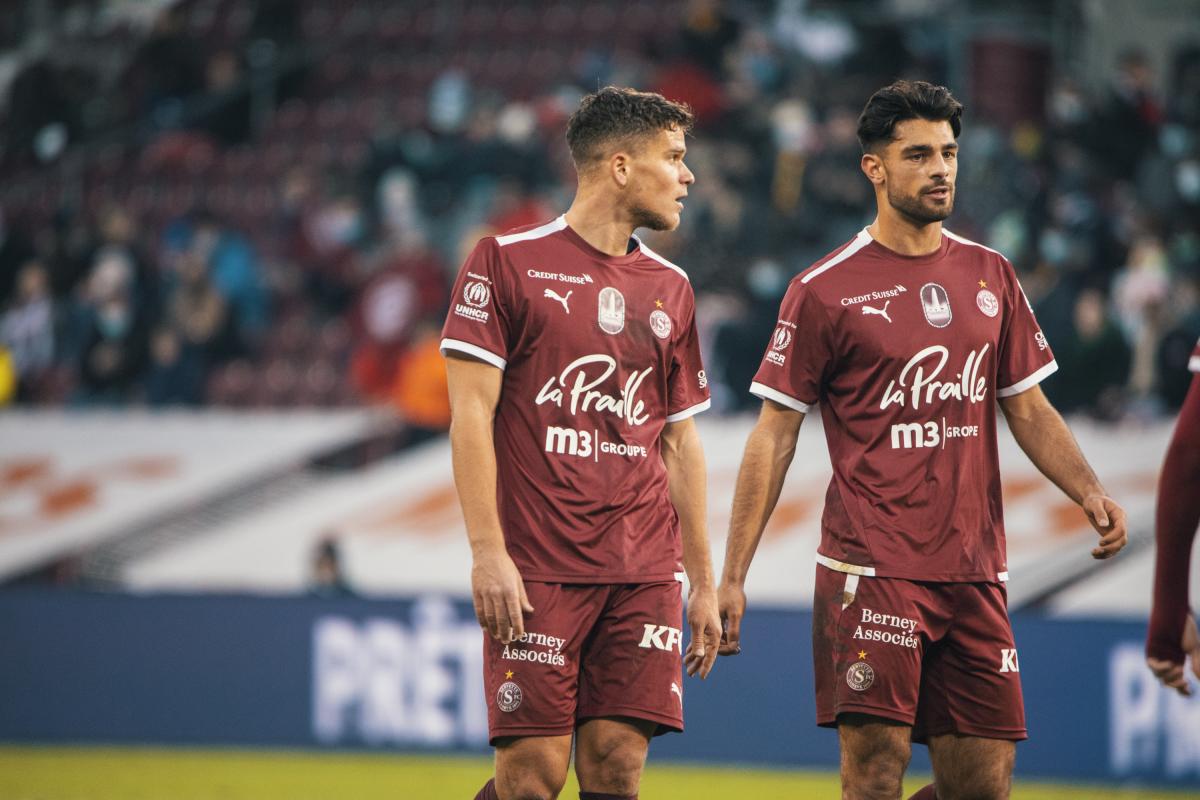 David Douline (left) and Nicolas Vouilloz (right) during the game against FC Basel. ©ServetteFC
In addition to this invitation, the club also auctioned off the various jerseys worn by the players during the match. All funds raised will be donated to UNHCR operations on 20 June, as a symbolic act to mark World Refugee Day. Don't miss your chance to buy a unique shirt and help those forced to flee at the same time!