Majid arrived in Switzerland eleven years ago with his wife, after they were forced to flee their home country, Iran. Upon arriving in Basel, they faced the challenges of learning a new language, and integrating into their host society. While 53-year-old Majid quickly mastered Swiss German, the biggest challenges to regain some sense of normalcy was the challenges he faced while job-hunting. 
A second chance with IKEA 
At a certain moment in his life, it was easy to grow increasingly desperate, and to abandon hope of ever being able to find a job. But Majid never gave up and kept applying and searching for options relentlessly during two and a half years. When I first arrived, I engaged in many volunteer activities to keep myself busy. I helped in church and in a community garden but kept looking for a fulltime job.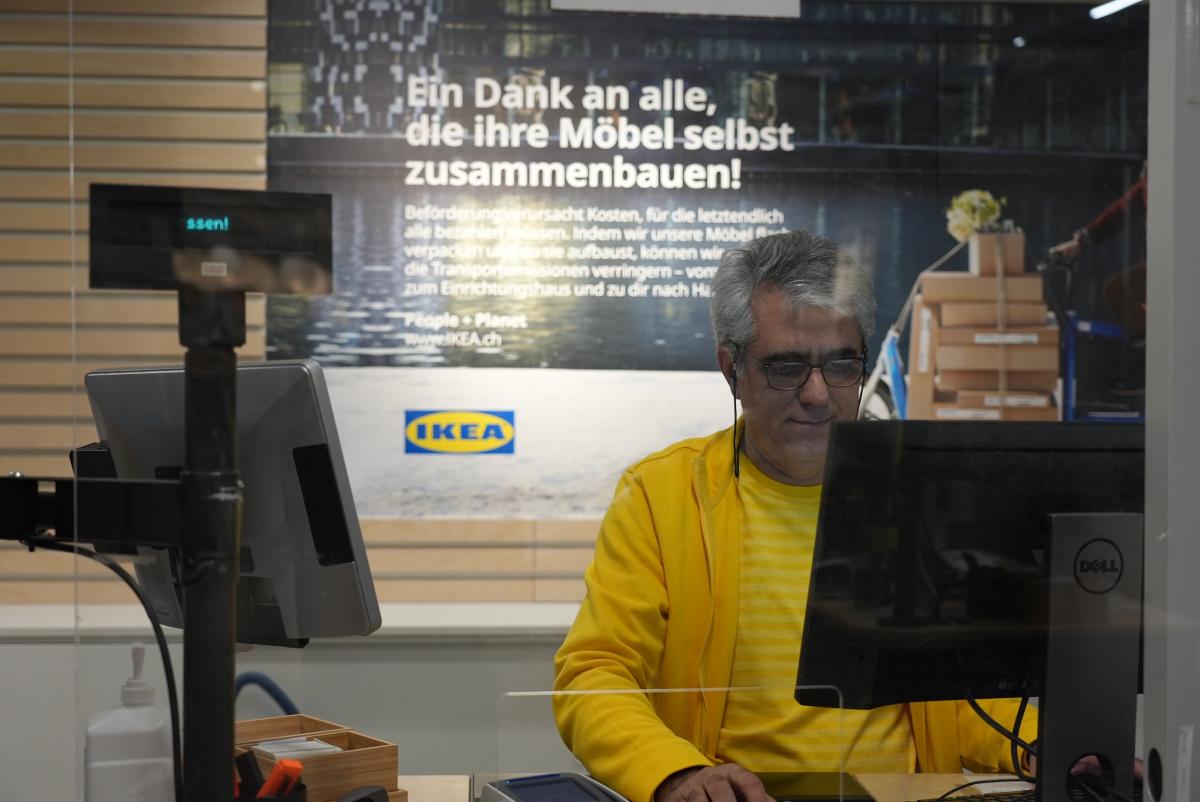 ©Switzerland for UNHCR
In 2016, he joined a refugee integration programme at IKEA Pratteln- the first store in Switzerland to take part in this initiative. Starting his traineeship in logistics, he moved to customer service around two years later. He really enjoys this position as he witnesses the impact of satisfied clients firsthand- a purpose that motivates him to go to work every morning. Recalling his first day on the job, he cannot help but laugh: 
The first day was a little bit complicated: I got lost a couple times in the building… After 6 years, I'm not even sure I know all the places in IKEA Pratteln!
Economic inclusion through work 
The most stressful period for Majid was the limbo in which he found himself stuck in before receiving his work permit.  
I had to wait two and a half years before getting a work permit. I hope this will change in the future and refugees will be allowed to start working earlier.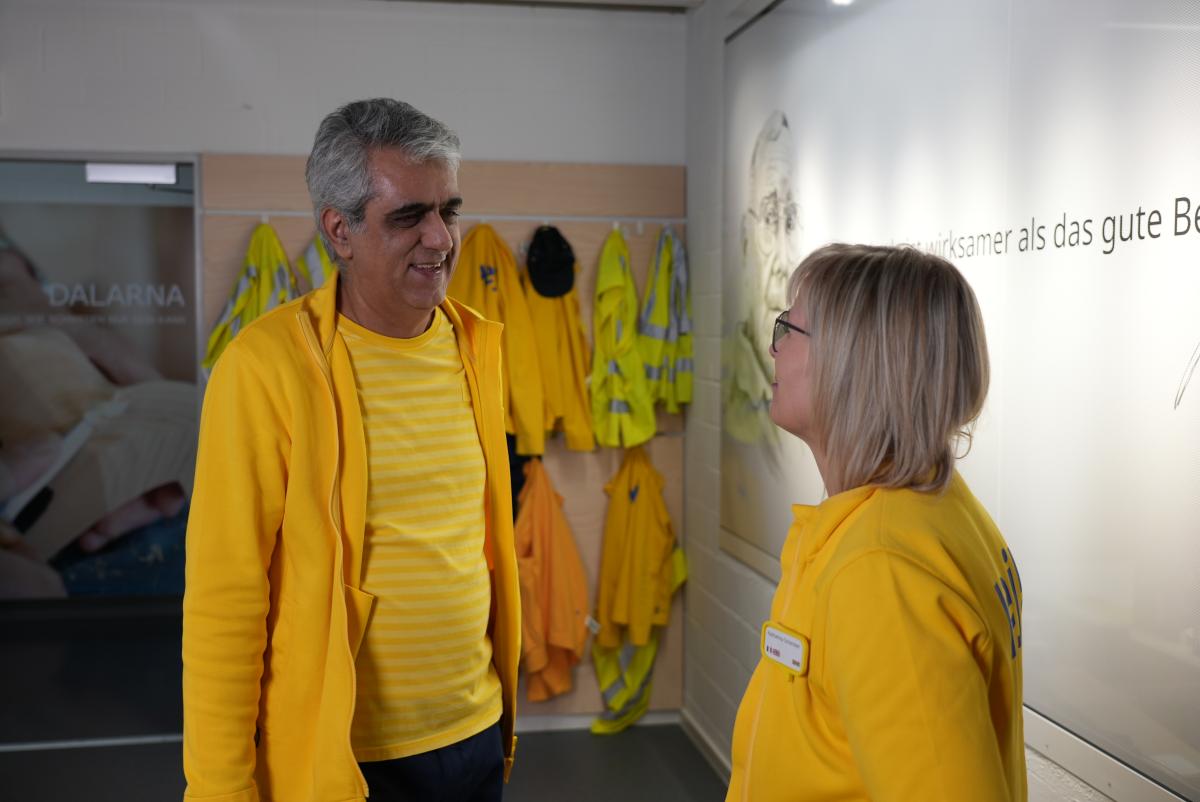 ©Switzerland for UNHCR
The opportunity to work at IKEA not only gave him the means to integrate into his host community, but was also beneficial to his employer, as his manager Katharina Schenker underlines: 
When they flee their countries, refugees bring skills with them- and we need all kinds of talents at IKEA. We started this refugee integration programme as a pilot and are now extremely happy with it. It allows us to play our part in integrating refugees into our community, and creates a win-win on both sides
Majid, well-known by his colleagues for his constant smile and readiness to help customers is today an integrative part of his team in this country he now calls his home. Next to his work at IKEA, he also pursues a training course in commercial administration and services- an area in which he wishes to gain more experience and orient his professional career.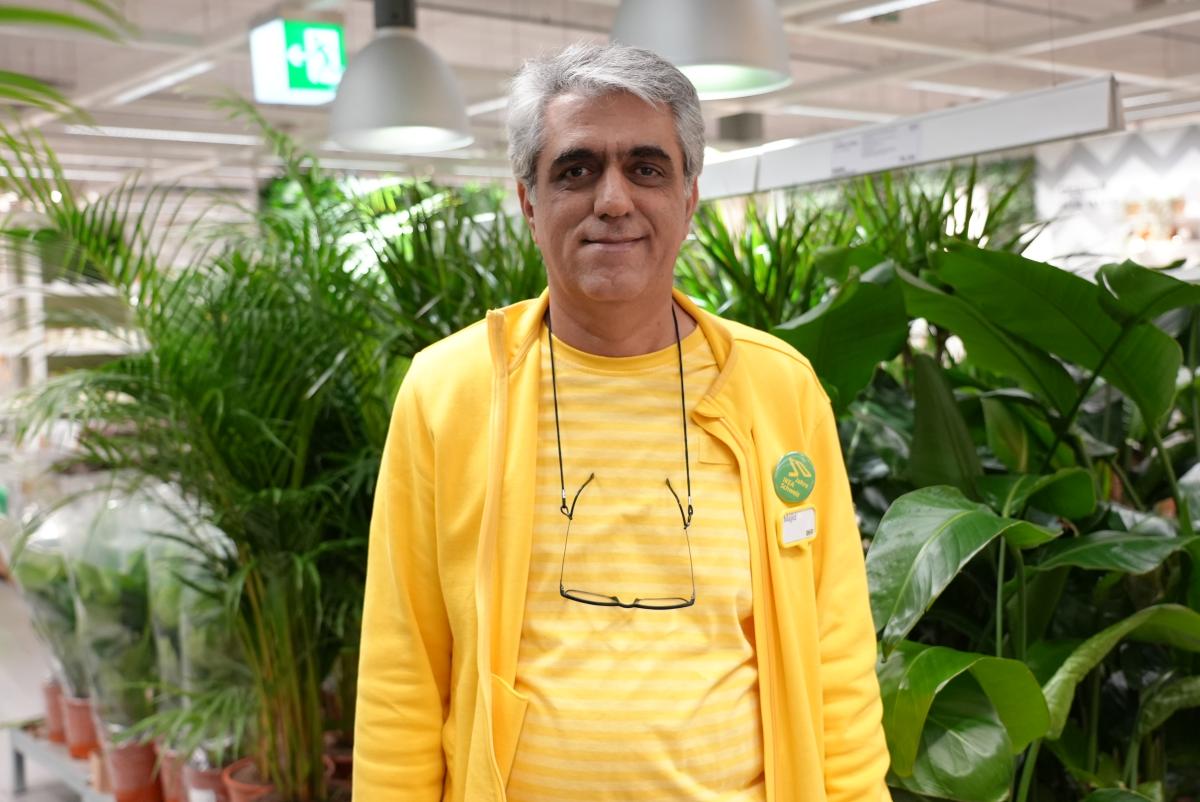 ©Switzerland for UNHCR
Thankful to IKEA for the chance they give him to start anew, stories like Majid's highlight the need to include refugees into their host communities by offering them the chance to work. People forced to flee are eager to integrate and contribute to their host communities' economy, but for that, they need the right to access work opportunities like everybody else. Reflecting back on his journey, Majid is conscious of the long way he's gone in the past eleven years since his arrival: 
I didn't expect it to be easy to integrate in a different country with a different culture. Now I have friends here, good relations with my neighbours and colleagues, and I am very happy to be living a normal life again.