At the approach of autumn every year, the temperatures start to fall and harsh weather conditions only get worse within the following months. In 2022, due to the conflict in Ukraine, the steep rises in the cost of basic commodities like fuel and food have already affected millions of people around the world. Wherever they are, people forced to flee face an extremely difficult winter season ahead, including displaced Syrians and Iraqis throughout the Middle East, conflict-affected and displaced Afghans; and those forced to flee the war in Ukraine. When many are already impacted in Switzerland and forced to limit their heating, imagine being on the road fleeing war or living in an uninsulated tent in the desert. Unfortunately, this is the sad reality for millions of refugees and displaced families who face winter every year. Some are still in need of core relief items such as blankets and wood to keep the stove burning, while others will be able to cover their winter needs thanks to cash assistance programs. 
The conflict in Ukraine has displaced millions across the country, people carrying with them nothing more than one bag most of the time. While neighboring countries have welcomed and helped people from Ukraine, authorities, and populations may have been straining to meet their own domestic winter needs, amid higher energy prices in particular. In Ukraine, housing conditions have become increasingly perilous since the start of the war: millions are living in damaged homes or in buildings ill-suited from the harsh weather—as low as -20 degrees Celsius in some areas.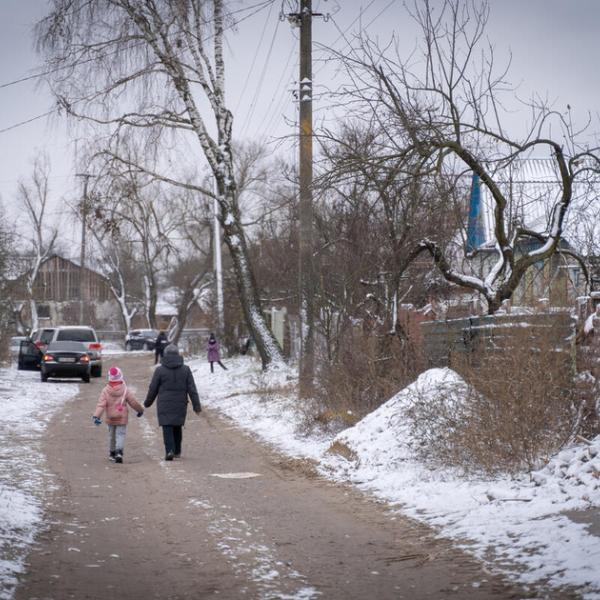 In Ukraine, UNHCR's winter support covers 3 main activities: 
Core relief items (heating appliances, winter clothing, thermal blankets etc.) 
Shelter interventions including repairs  
Improvement/expansions in collective centers and provision of insulation
Targeted winter cash assistance for the most vulnerable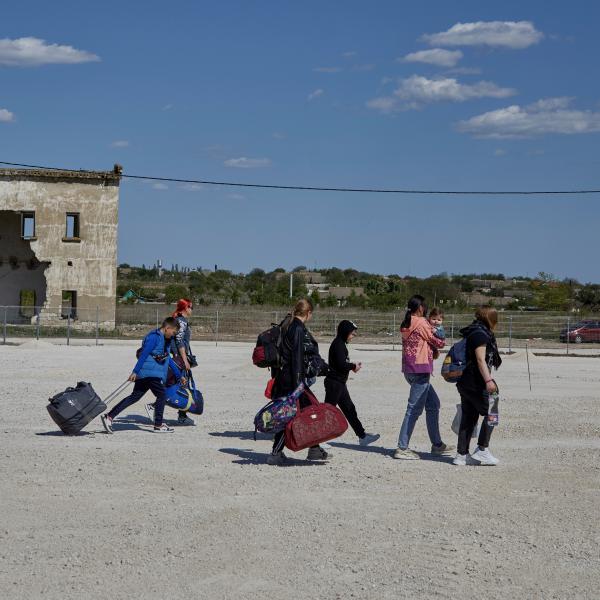 UNHCR's winterization support in the region (Bulgaria, Hungary, Moldova, Poland, Romania, and Slovakia) will include 4 main activities: 
Targeted winter cash assistance for the most vulnerable  
Core relief items, including winter clothing and thermal blankets and other essential items (provided to authorities and accommodation facilities)  

Expanding "winterized" mid-to-long term accommodation spaces  

Strengthening protection support to ensure highly vulnerable refugees are identified and helped 
''People have already suffered so much from the war, but winter could bring greater challenges and UNHCR will continue to complement and support the Government-led response.'' 
Marco Rotunno, coordinator and management officer at a UNHCR camp in Kyiv, Ukraine, has been visiting collective centers where internally displaced people are hosted, the majority of them being women and children. In some areas heavily affected by the war, there is no electricity, drinking water, and other essential items. Many people are unable to meet their basic needs, including food and medicines. ''Winter is just a few months away and with temperatures predicted to plummet as low as minus 20 degrees Celsius in parts of the country, those living in damaged homes that are in sub-standard condition or without sufficient insulation or access to heating will be impacted the most.'' he says. 
Without sufficient funding, lifesaving winter support may have to be reduced or cut, blocking off a vital lifeline for displaced people. The time for action is now.