This week sees the conclusion of the 2020 Paralympic Games in Tokyo, Japan. For the first time ever, an official refugee team, made up of six athletes from four different countries, competed in the Games. Although this is not the first time refugees take part in the Paralympics (two of them did in Rio, in 2016), it's the first time they do so under the flag of an independent team. 
The first Refugee Paralympic Team 
The first Refugee Paralympic Team Letting such a team participate has sent a message of hope to the over 82 million uprooted people around the world, 12 million of which have a disability. It is also a tribute to the legacy of Sir Ludwig Guttmann, a refugee who fled Nazi Germany before World War II and went on to create the Paralympic Games. He was a lifelong advocate for the right of paraplegics and tetraplegics to participate in sports at all levels. 
« Uprooted people with disabilities are sometimes more at risk of discrimination, violence and exploitation. Despite these immense challenges, refugees with disabilities are agents of change for the better and leaders in their communities, especially in the field of disabled sports. They deserve as much access and opportunities to the disciplines where they excel, »
said Filippo Grandi, the United Nations High Commissioner for Refugees. Their participation helps the fight against stigma and negative perceptions towards uprooted people, especially those with disabilities.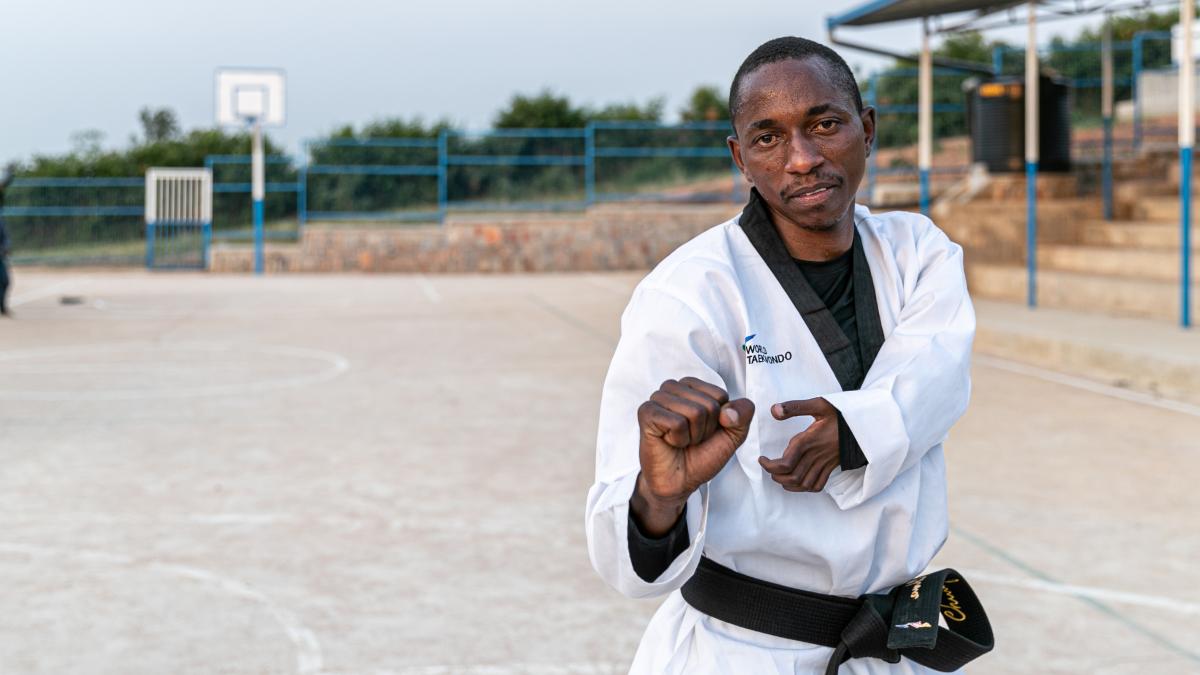 Parfait Hakizimana started a Taekwondo club in the refugee camp where he fled to. ©UNHCR/Eugene Sibomana
Stories of courage and perseverance 
« I've said it before and I'll say it again: the Refugee Paralympic Team is the most courageous sports team in the world. » 
These words from Andrew Parsons, President of the International Paralympic Committee, are a testament to the incredible will of the athletes in that team. Their life journey and the many obstacles they have overcome are an inspiration to displaced people as well as people with intellectual and physical disabilities, stated Alphonso Davies, UNHCR Goodwill Ambassador and football player for FC Bayern Munich and Canada, on Twitter. 
Taekwondoin Parfait is a perfect example. During an attack on his hometown in Burundi when he was 6 years old, he lost his mother and suffered a serious gunshot wound to his left arm that left him disabled. As a teenager, he was introduced to taekwondo, and continued to train and progress until he was able to compete in the Tokyo Paralympics. 
« Sports have helped me overcome the pain I experienced as a child. They're a means to protect myself, »
he said. Later, he fled his country in the midst of post-election violence and found refuge in Rwanda, at Mahama refugee camp. It only took Parfait, now 32, one year to set up a taekwondo club where he trains 150 refugees.
 
Learn more about Parfait's story.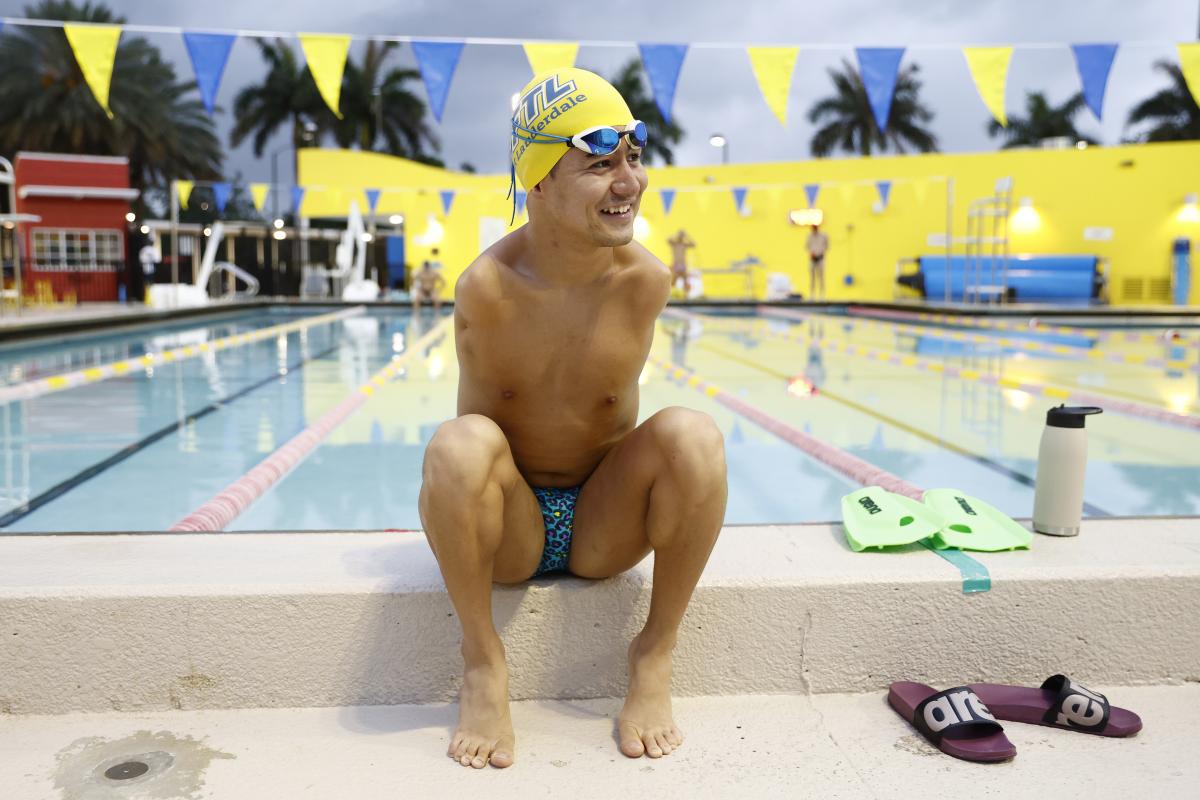 Abbas Karimi, an Afghan refugee in Fort Lauderdale, USA, during a training session. ©Getty Images/Michael Reaves
Abbas was born without arms and competes in the 50-meter butterfly and backstroke swimming races. He fled Afghanistan at the age of 16, embarking on a risky journey that involved being smuggled in a truck and crossing the mountains for three days in freezing temperatures. 
He eventually arrived in Turkey, where he stayed four years. During that time, he found a pool where he could train. Abbas believes that swimming can provide him with opportunities, and that he can be a role model for younger generations. 
« When I die, I want people to know that Abbas Karimi, who had no arms, never gave up on his dreams and goals. I can do something to change the world, » 
he said in an interview with Paralympics.com.
Learn more about the athletes that make up the Refugee Paralympic Team.