María Victoria grew up in Quibdó, in Colombia's Chocó department. The region has been heavily affected by the country's long-running armed conflict and still sees one of the highest internally displaced populations within the country. A trans woman, María Victoria has faced discrimination throughout her life and decided to make advocating for displaced LGBTIQ+ people -a particularly vulnerable population- her life-mission. 
A region marked by armed conflict 
In the northern department of Chocó, the scars of armed conflict are still very present. A large portion of Colombia's close to 7 million internally displaced people -the largest number worldwide- resides in this area. In addition to Afro-Colombians and Indigenous people, LGBTIQ+ are disproportionately affected by the long-lasting effects of the conflict, as they are the victims of persecution because of their sexual orientation. Surrounded by violence, they are at continuous risk of internal displacement and highly vulnerable to mental health issues, substance abuse, and even suicide.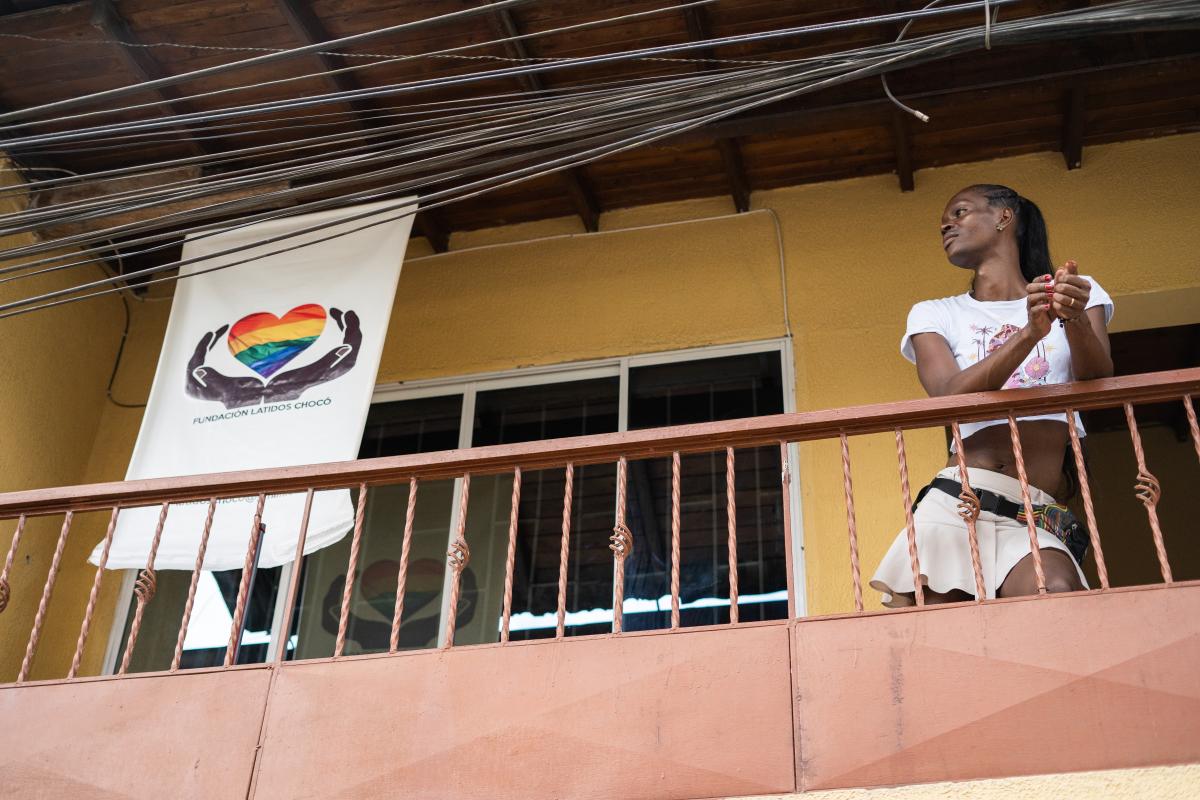 María Victoria works to prevent gender-based violence. ©UNHCR/Catalina Betancur Sánchez
In this context, María Victoria stepped up to support people who, like her, have faced discrimination and threats solely due to their sexual orientation. By becoming the trans community's liaison with the municipality of Quibdó, she ensures that displaced trans people are included in all public policies and have access to health services, as well as creating safe spaces and networks of support. 
Advocating for displaced LGBTIQ+ people 
When displaced, people forced to flee's primary goal is to find safety. But as María Victoria underlines, this does not always means finding peace: 
For a trans person, relocating often entails enduring recrimination, discrimination, or violence.
The purpose of Latidos Chocó, the organisation she founded in 2015, is to prevent this from happening and to ensure that the rights of the LGBTIQ+ community are guaranteed. Well-aware of the difficult context in which she operates, she does not downplay the hardships she faced : 
At some point in my life, I wanted to give up the process. But they call me and say, 'María Victoria, I have a problem', and I feel they need me. So here I am. That makes me happy.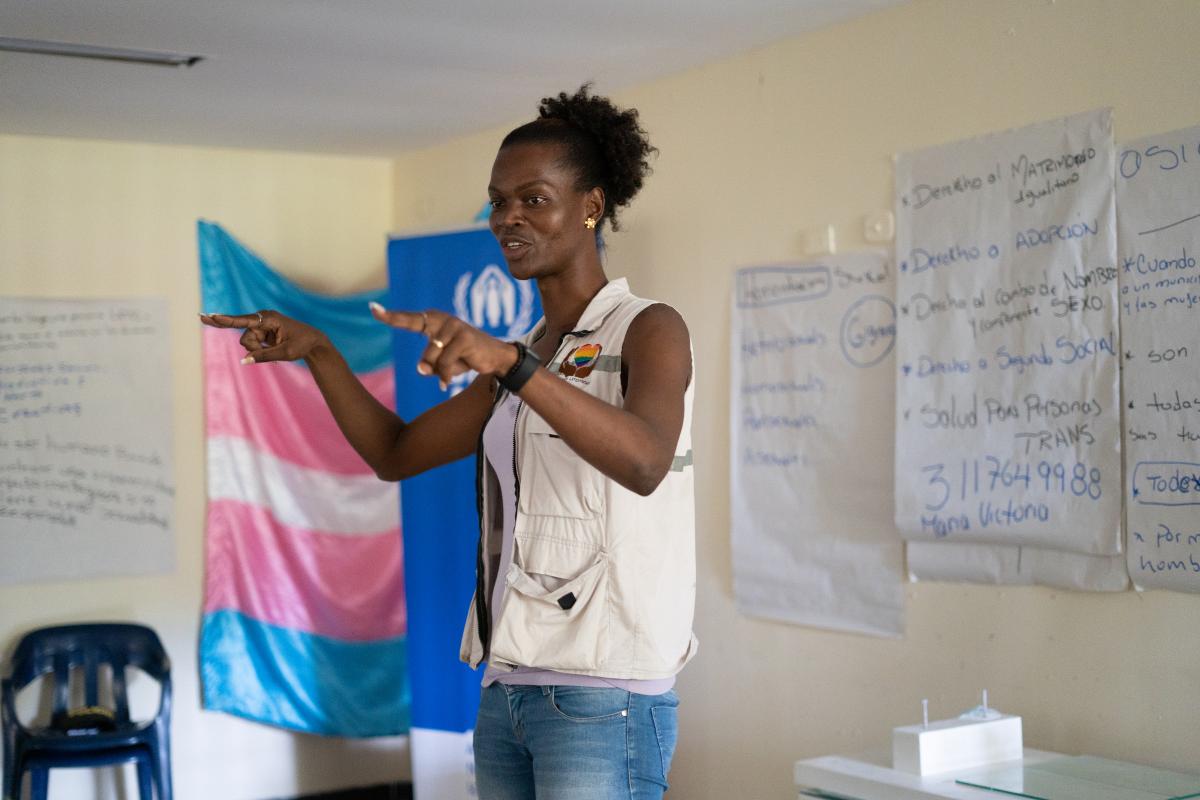 El Chocó is one of the departments of Colombia most affected by humanitarian emergencies. © UNHCR/ C. Betancur Sánchez
Aged only 15, María Victoria began to provide community-based psychological first aid to vulnerable adolescents who were going through difficult times, feeling lonely, anxious, and frustrated. Some of them were from the LGBTIQ+ community. Having grown up in a conservative family, unable to be who she really was, María Victoria understood their struggles, and rose to become a well-known figure in the community, someone to be counted on. 
María Victoria's hope is that, someday, nobody will be forced to leave their home for being who they are. But until that day comes, she will continue working tirelessly to support them.      
We have to tell the State: 'We are here, we are alive, it is happening to us.' We need to be able to move freely, to be people who do not feel persecuted because of our sexual orientation and gender identity.
This year, UNHCR, the UN Refugee Agency is working with Latidos Chocó to support its activism and advocacy activities and to strengthen its networks with other LGBTIQ+ organizations in the region. Everyone, regardless of their origin, religion, political beliefs, or sexual orientation has the right to seek safety and to live in peace.