Last weekend saw the 33rd edition of the La Tour Genève Triathlon, the biggest competition of its kind in Switzerland. In the heat of the day, more than 3,600 people swam, ran and cycled along the shores of Lake Geneva. But beyond the competition, this event was also an opportunity to show support  for people forced to flee their homes, wherever they are in the world.  
Switzerland for UNHCR charity partner  
Once again this year, Switzerland for UNHCR was the charity partner of the La Tour Genève Triathlon, an opportunity to raise awareness and encourage participants to run in the name of a cause: that of people forced to flee around the world. The thousands of kilometres covered this weekend in the various competition formats echo the long and arduous routes taken and endured by displaced people in their search for safety. The difference is that for these people, the choice of whether or not to leave has not been given.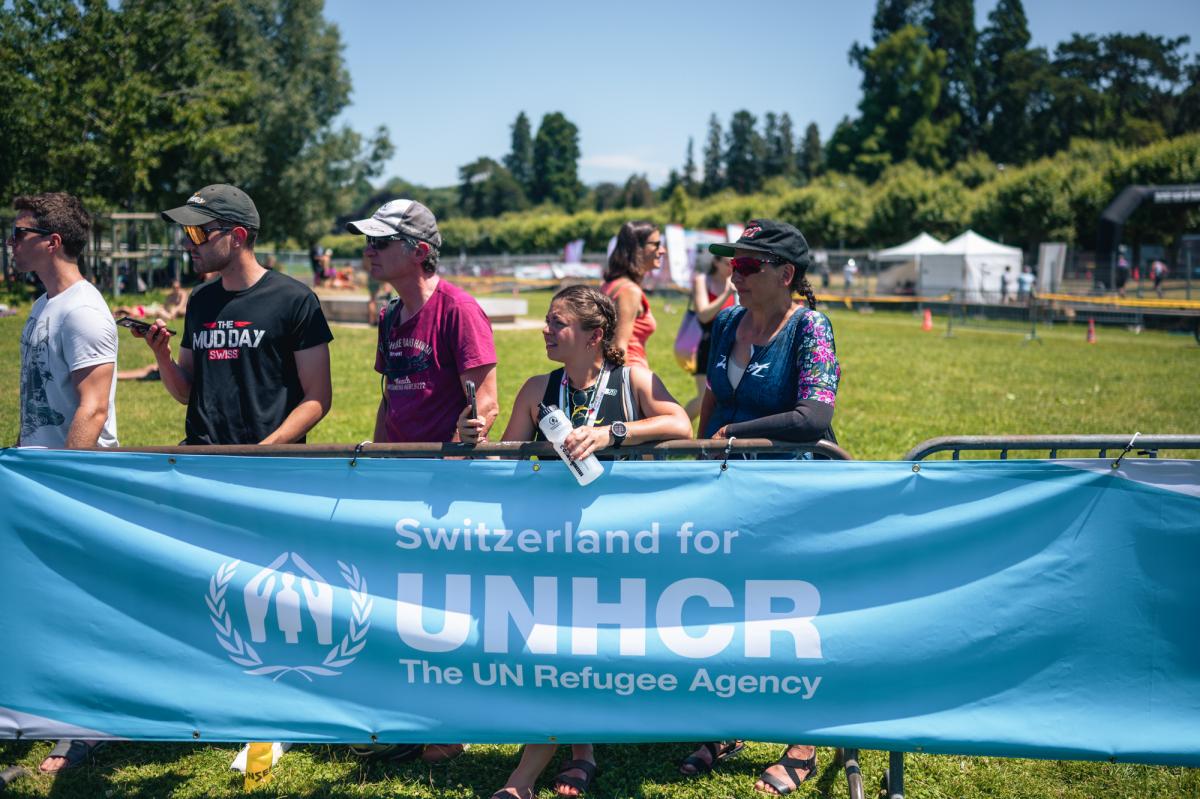 Thousands of people turned out to take part or to cheer them on. ©La Tour Genève Triathlon/Gabriel Madie
During the event, a UNHCR family tent was set up on site to give the public an idea of the sad reality for millions of people. A tent, often synonymous with camping or a festival for a summer in Switzerland, is the only roof over the heads of hundreds of thousands of families around the world, sometimes for many years. Throughout the weekend, participants and passers-by visited our stand to learn more about forced displacement around the world, to find out about some of the major crises, or simply to come and show their support for those forced to flee.  
Raising funds to support refugees
When registering for the various race formats, the more than 3,600 participants in the 2023 edition of the La Tour Genève Triathlon were also able to voluntarily increase their entry fees, so that the extra money could be put towards the operations of the UNHCR, the United Nations Refugee Agency. As a result, over 2,600 Swiss francs were generously donated by participants to strengthen the organisation's humanitarian efforts around the world, where the needs are greatest.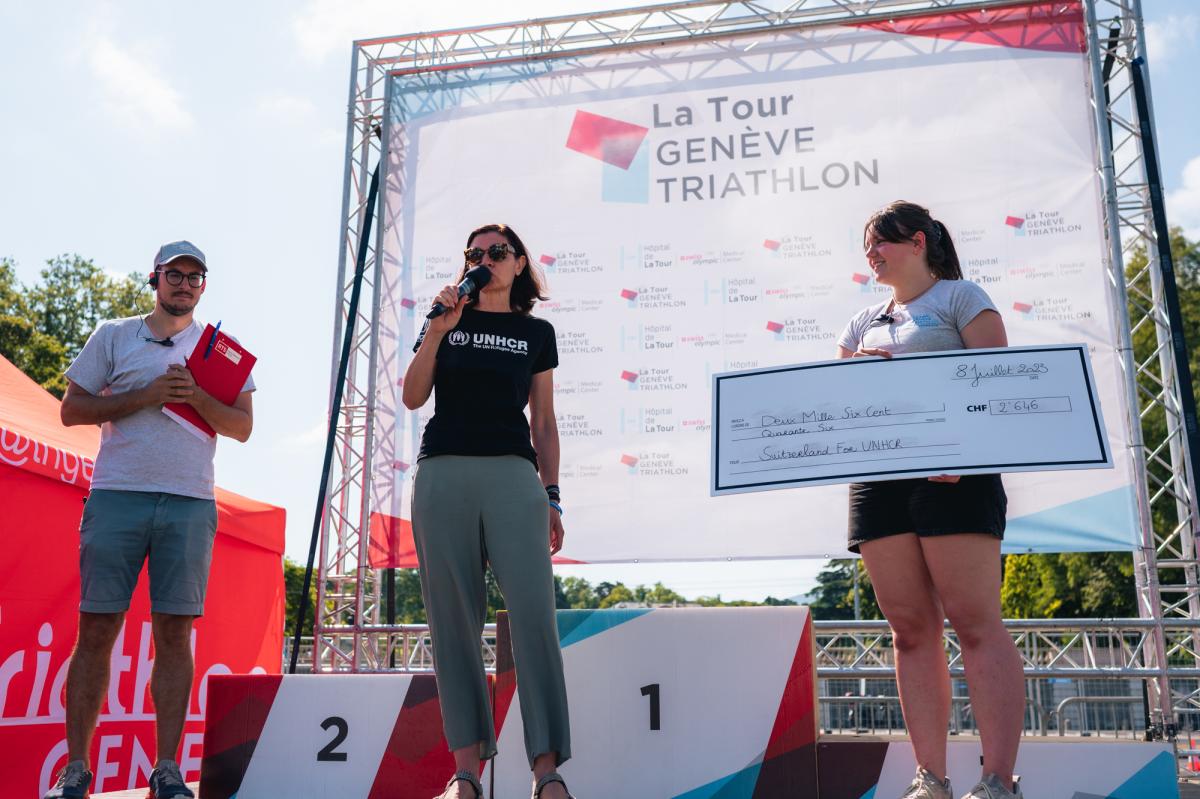 C. Davies, Executive Director of Switzerland for UNHCR, receives the symbolic award. ©La Tour Genève Triathlon/Gabriel Madie
At a time when more than 110 million people are uprooted, every franc and every contribution is more vital than ever.
Cristina Davies, Executive Director of Switzerland for UNHCR, said from the race podium as she symbolically handed over the money raised from entries. On the same podium, the winners of the races were presented with a water bottle and a Switzerland for UNHCR bag - a reminder that they had not only run, but had also taken up a cause with the strength of their legs and arms.