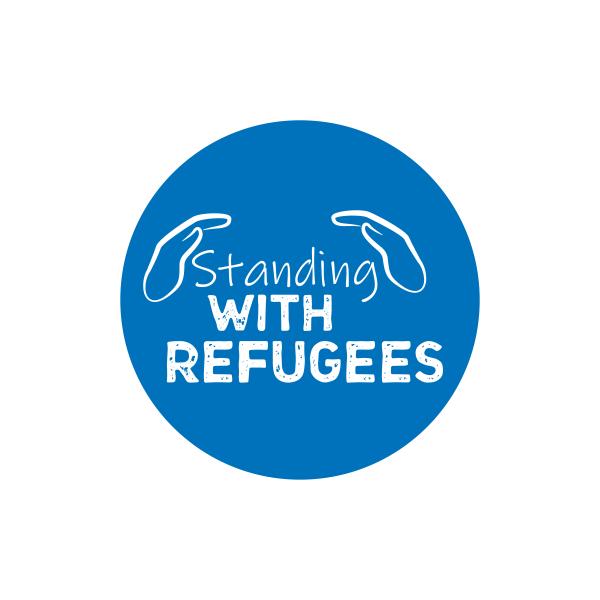 One of the goals behind the establishment of Switzerland for UNHCR, the UN Refugee Agency's national partner in Switzerland is to raise awareness about people forced to flee. What better way to do this than to publish a series of articles highlighting the various local initiatives and actors working on behalf of refugees and people with asylum backgrounds? Standing with Refugees features the work of individuals, like you and me, who help people who were forced to flee their country and came to Switzerland in search of protection.   
We travelled to Bern for our 12th article to meet Maryam Sediqi, as well as Khaleda Sajjadi Maeder and Homayra Danishyar-Sajjadi. All three of them are founding members of AWAS, the Afghan Women Association in Switzerland.
AWAS
Can you tell us more about AWAS ?  
Homayra: AWAS means "the voice" in Farsi and is also an acronym for Afghan Women Association in Switzerland. All three of us are  founders of this NGO.  
Khaleda: The initial idea came about when the Taliban took over Afghanistan. In the beginning, we all helped individually. Gradually, we developed the the idea to work together to do something good for the women in Afghanistan and in Switzerland, to become a contact point when they need help.   
Be it social, financial, administrative - we want to contribute to the integration of Afghan women here in Switzerland. What we have also done a lot of now is to send financial aid directly to Afghanistan.  
How does this relate to your personal experience ? 
K: My sister and myself have no direct experience of the war - we were very young when we fled to Switzerland. But we have many relatives in Afghanistan, and a network of activists, among them many lawyers. That's why we get close to what is happening in Afghanistan. Many women fear for their lives for the simple fact they work.  
H: We also want to help women from Afghanistan here in Switzerland, because we have personally gone through this experience. When we fled to Switzerland, there were very few Afghans who could help us here with administrative matters or other matters such as education. The idea to help here came quite naturally.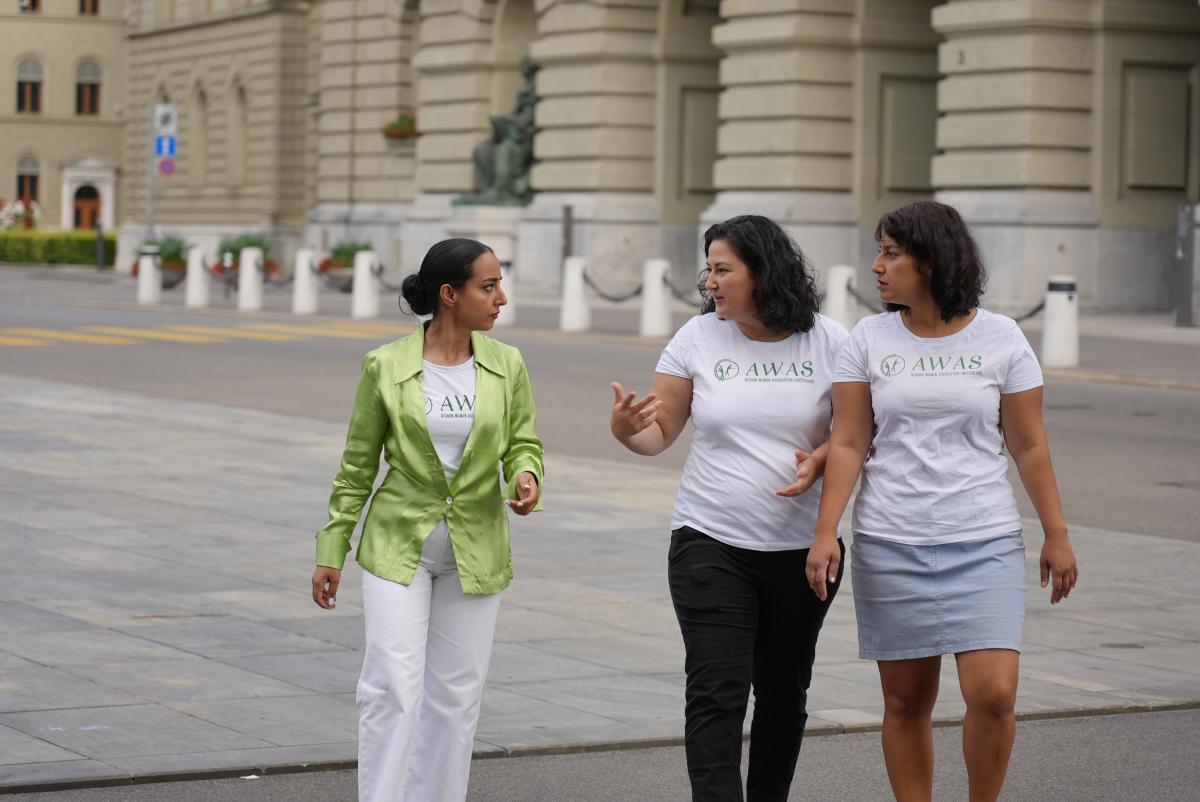 (From left to right) Maryam, Homayra and Khaleda are the three founders of AWAS. ©Switzerland for UNHCR
What services do you provide ?  
Maryam: We work primarily on the topic of integration, work and education in Switzerland. When a woman from Afghanistan comes as a refugee, she often needs help - be it to work or to study, because of the language barrier. Of course we want to help.  
K: You often don't get much information about how things work in Switzerland. You don't know the system, how it all works with taxes, education, health care, health insurance and so on, and that's where we want to do more.  In the future, we plan to go directly to refugee centres and provide  them with this  type of information.  
M: Whenever possible, we also help financially if someone cannot afford to study or do something. There are many Afghan associations in Switzerland, but no Afghan women's association, and we want to make a difference.  
Poverty is very much the order of the day in Afghanistan. So at the moment we are helping there mainly financially. For example, we sold Afghan food here and sent the money we raised there. Of course we have bigger plans, but at the moment this is the most urgent.  
It is now one year since the Taliban took control in Afghanistan. How has the situation changed from your point of view ?  
H: The situation in Afghanistan has clearly deteriorated. At the beginning we still had a bit of hope, maybe the takeover is different from the 90s, maybe the women can continue to work, have their rights recognised, and go to school. The Taliban had also promised this. One year later, we now know that this is not true. Poverty has also grown, and attacks continue to happen. Things have gotten worse.  
K: Many say that at least there is no war anymore, that the from a security standpoint has improved. That may be true, but this should not be a basis for living and for raising our children and generations to come. Of course, the fact that the Taliban are ruling affects women in Afghanistan very much. But this goes well beyond. It also affects our cultural heritage, be it music, art and more are banned. Freedom of expression and freedom of the media do not exist. So the absence of war does not mean that one should be satisfied with the situation.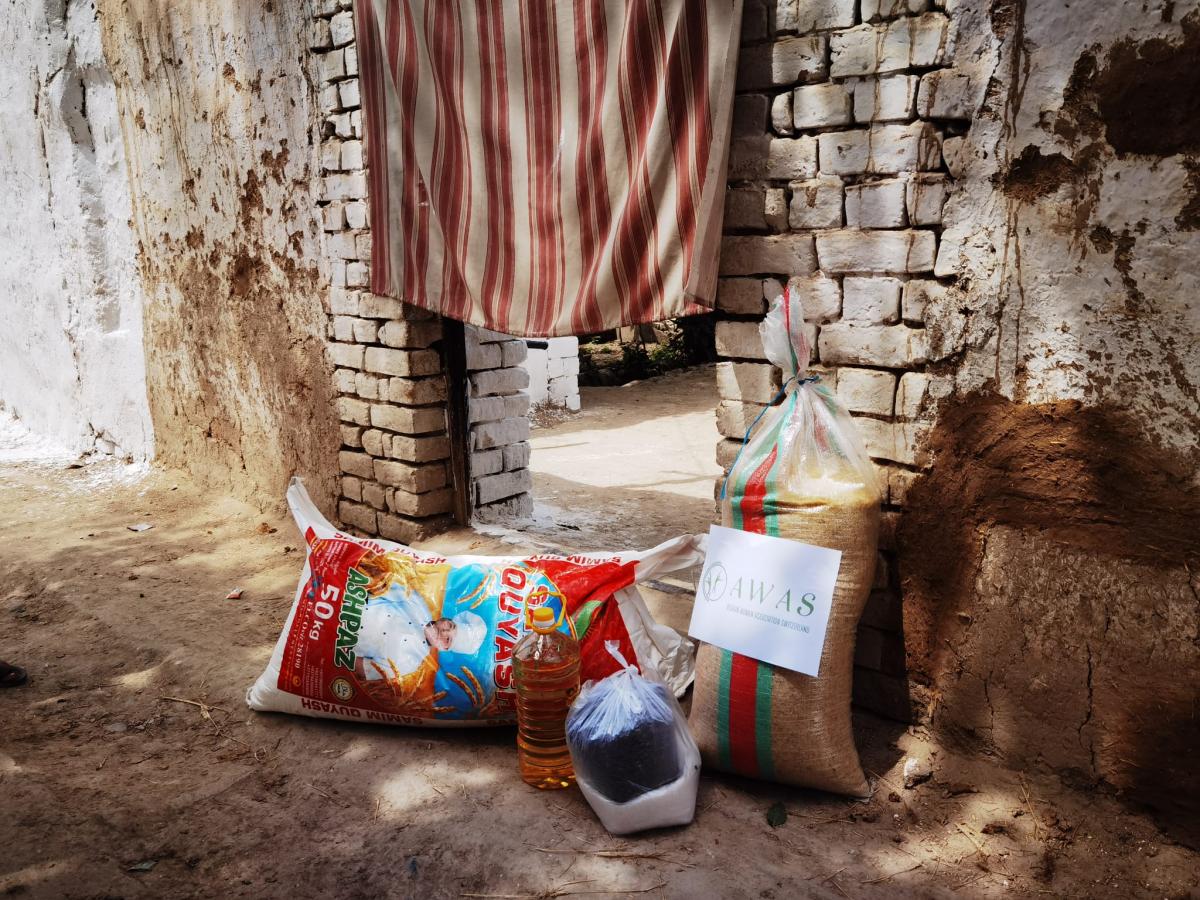 Part of AWAS' activities is to send aid directly to Afghanistan. ©Switzerland for UNHCR
Is there a special memory of your time at AWAS that you would like to share ?  
M: For me, the establishment in December 2021 was something special. The idea came earlier and there was a lot of discussion about what the NGO should look like. On 16 December it was a success to make it happen.
H: The pictures we get from Afghanistan when we send help to some women is something special. Not all of them know who we are, but they are happy to receive this aid.  
K: I see it the same way. A few days ago we received pictures from a very small province, far away from Kabul, where we sent money. Seeing that our aid is reaching these people gives us courage to continue. That is what we are doing this for.  
What are your plans for the future with AWAS ?  
Very big ones!  
K: We don't just want to do events to send money to Afghanistan. Our integration programmes here in Switzerland can also be expanded even further. We also want to make Afghan culture more accessible to people here, so they can also see what heritage there is that we can share. We also want to provide Farsi, and Dari lessons for children, and overall more places where there can be a cultural exchange between Swiss and Afghan nationals.

M: As I said, culture is in danger in Afghanistan. Culture is dying out, our history cannot be retold and it must not be forgotten.  
H: We also want to build something in Afghanistan: not only to send money there, but to give the local women the opportunity to be able to finance themselves. We are working on a sewing project so that an autonomous cycle can then also develop there.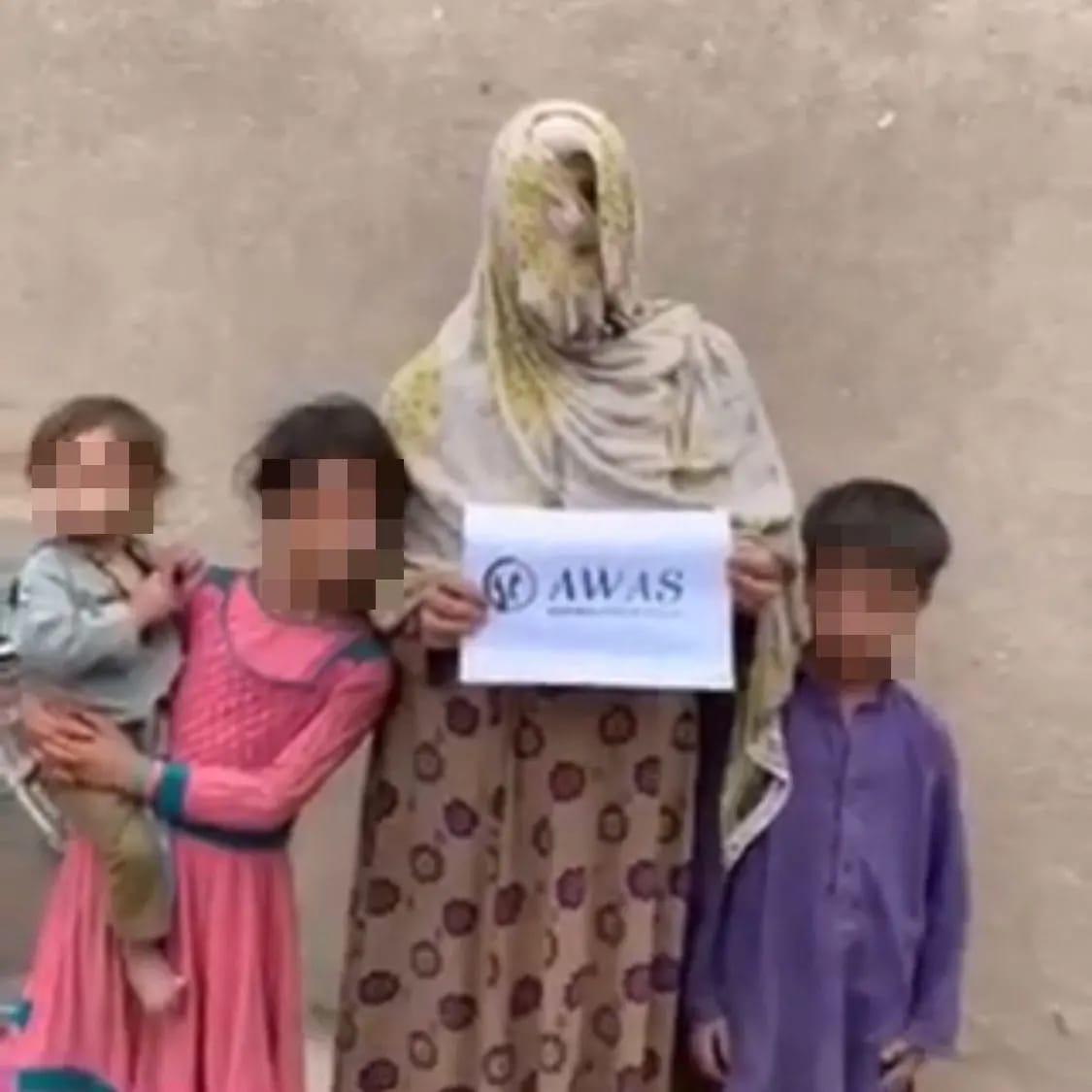 An AWAS beneficiary in Afghanistan poses with her children and the AWAS logo. ©AWAS
Why are you committed to helping refugees, and how can the Swiss population as a whole help ?  
H: We are committed to refugees because we were once refugees ourselves. We know what it's like to come to a country where you don't know the language, where the culture and the religion is different. These women who are fleeing Afghanistan know nothing but war. They didn't have the privilege like our mothers or grandmothers, who knew a different Afghanistan, and that's why it's even more important that we stand by them and help them from here.  
K: A year ago we received a lot of nice requests from people who wanted to know how they could help people here and there. Many people want to help, but don't know how or where, and for that we specifically set up a website where people who want to get involved can indicate what they can do and how much time they can commit. It's not just about sending money to Afghanistan, there are many ways to help.   
H: What you can do is treat all refugees equally. That is not always the case, and we have seen recently how refugees from some countries are prioritised. You have to give Afghan people  the same opportunities that you give to European victims of war, for example. Everyone must have the same access to freedom of movement, education and work.  
K: All three of us have our private lives, some of us are mothers, and we do all this purely in our free time, and on our own initiative. We don't get any help from the state, but we have a team of women who volunteer for this charitable cause.