While the Syrian situation has been progressively fading out of the public debate and the media, the country remains the world's largest displacement crisis with 6,8 million forcibly displaced people throughout the country and 6,8 million refugees seeking safety mostly in Türkiye, Lebanon, Jordan, Iraq, and Egypt. Conflict and disaster have lasted more than a decade, and for those who remained in the country, life has become even harder since the tragic earthquake hit the northern region in February 2023.  
Daily suffering amidst conflict and displacement
It is hard to imagine living in the midst of conflict or in displacement your entire life. While any parent wants to provide their children with the most joyful and light-hearted childhood, those from Syria cannot guarantee the same conditions for their families. Many live in very difficult conditions, living into poverty and in makeshift shelters which make their situation even more complicated during the colder months. In fact, 15,3 million individuals, nearly 70 percent of the Syrian population, are in need of humanitarian assistance. 
As we move into 2023, the Syrian people remain trapped in a profound humanitarian, political, military, security, economic and human rights crisis of great complexity and almost unimaginable scale,
Geir Pedersen, UN Special Envoy for Syria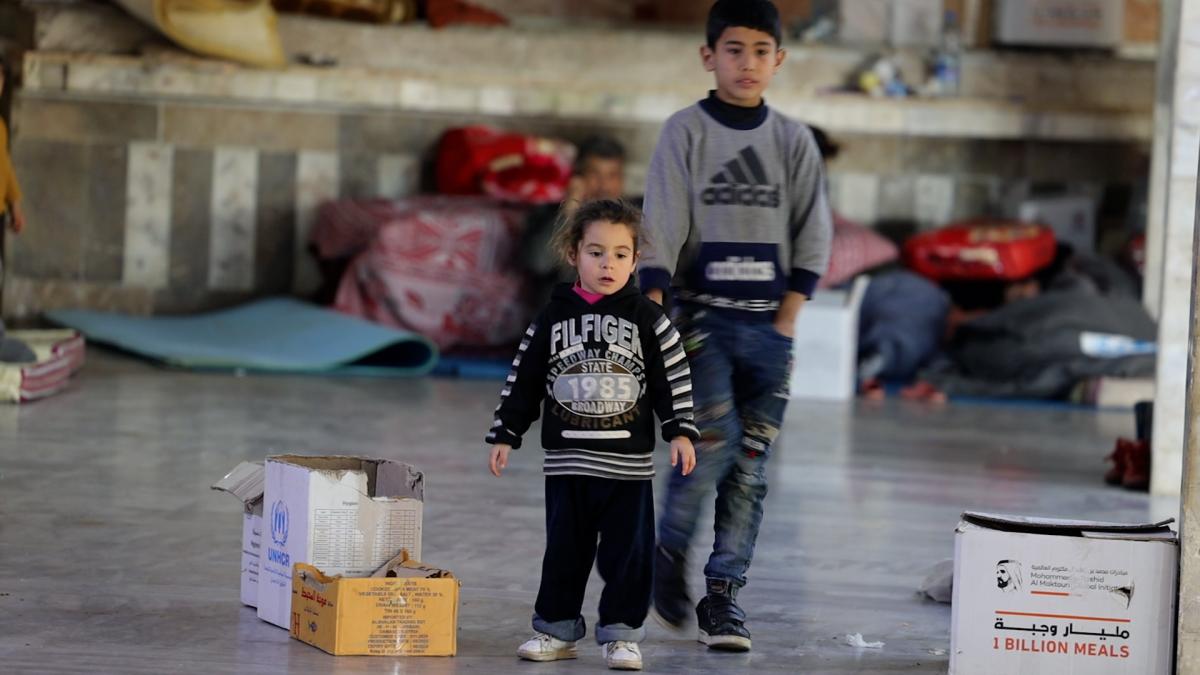 Many people had to flee to collective shelters after they homes collapsed in the earthquake, here in Latakia. © UNHCR/Saad Sawas
When Home is nowhere 
Throughout the years as millions were displaced within the country's borders as well as in neighbouring countries, many were left without knowing where they truly belong. These families could not stay in Syria anymore because of insecurity or persecution However, they often end up in refugee camps when going abroad, completely dependent on external help. Life is a daily struggle for more than 1 million Syrian refugees, who have little to no financial resources. In Lebanon, 9 out of 10 Syrian refugees now live in extreme poverty and in Jordan, about 4 out of 5 Syrian refugees are living under the national poverty line, surviving on about CHF 3 a day. 
Access to education becomes difficult 
While constantly being on the move, many children are pulled out of school thus increasingly lacking basic knowledge in most academic subjects. Education has inevitably moved back in the list of priorities, as families prioritize food and shelter. The future of entire generations is therefore severely compromised. It is crucial for the younger ones to attend school where they will also be able to socialize with their peers, maintaining the well-being of their mental health and escaping their daily lives.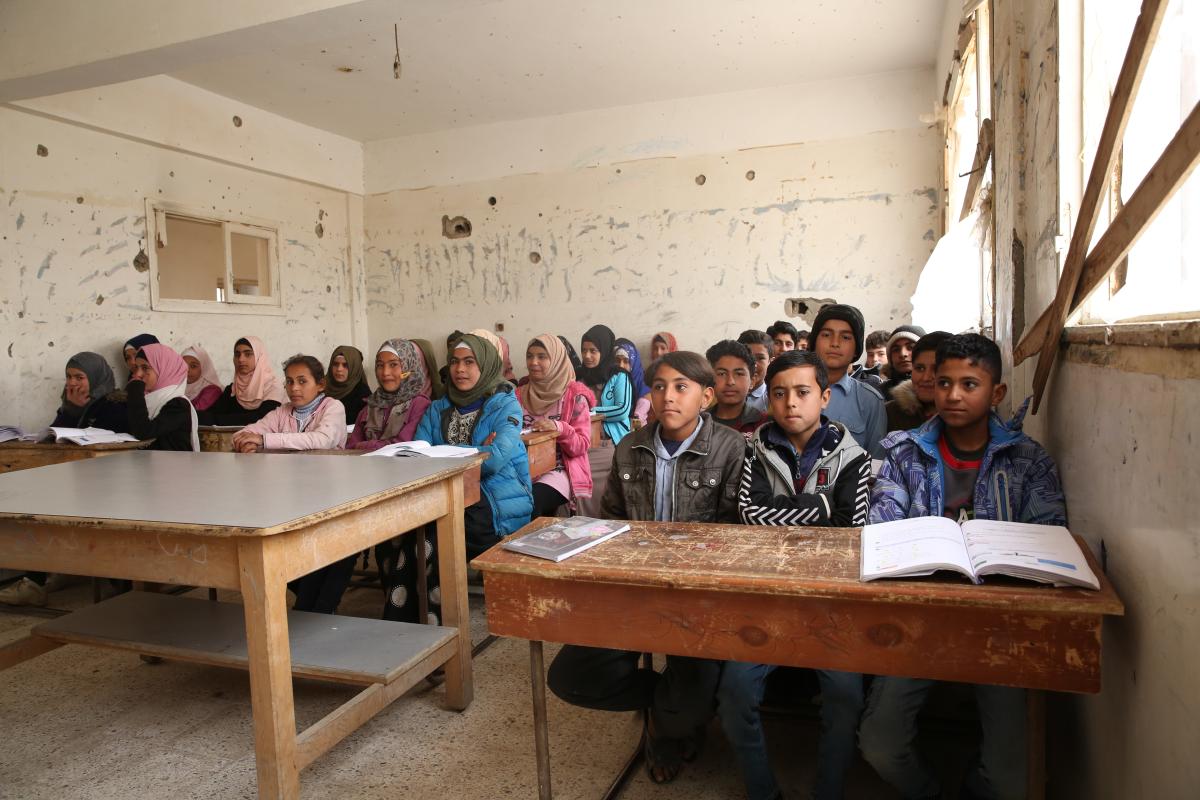 In eastern Syria, a class of formerly displaced children resumes classes in a partially destroyed school. © UNHCR/Vivian Toumeh
Women and girls' rights at risk 
Women and girls' rights are critically endangered as their access to critical services for their well-being and health has been drastically limited, becoming one of the hidden casualties resulting from the 12-year-long conflict. The number of gender-based violence and child marriage is also on the rise. As a large number of men are missing because of conflict, many households are held by women only, and are particularly vulnerable as they struggle to afford the daily needs for their children. In addition, they cannot leave them without supervision to look for a job.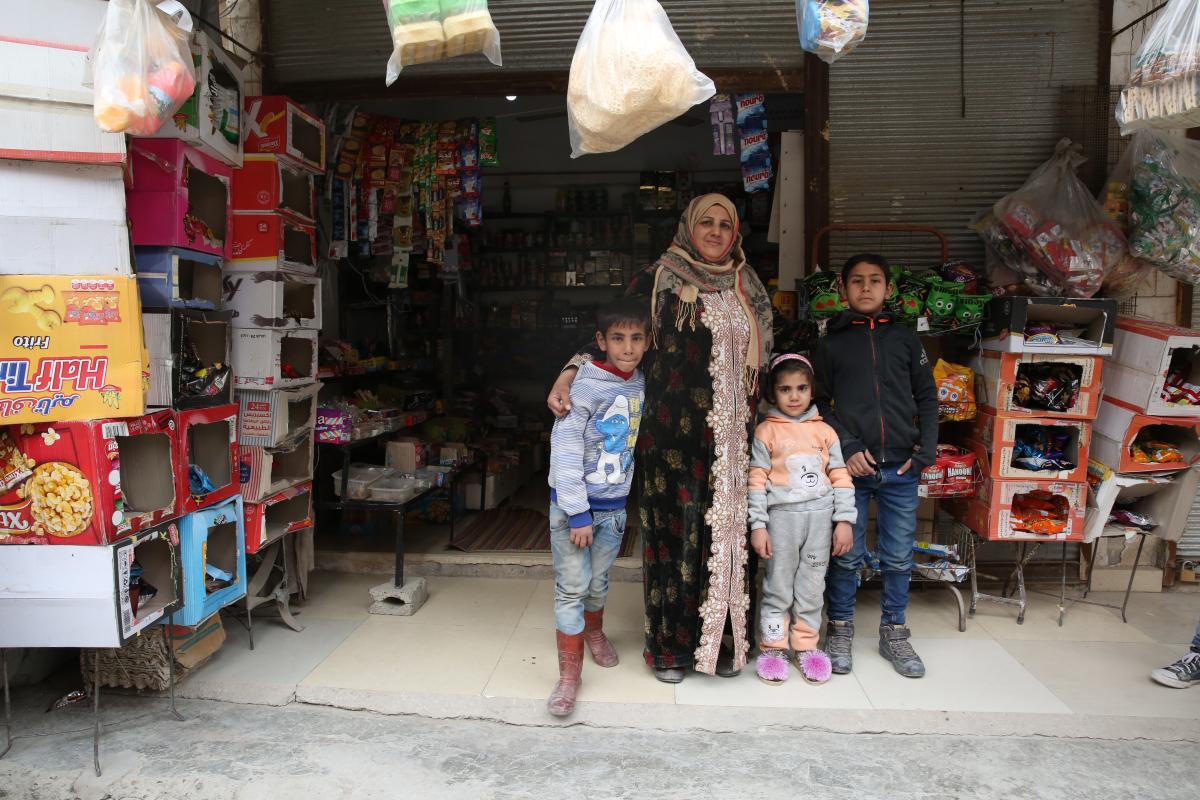 UNHCR supported Shukran, mother of 3, in her business to provide for her children. © UNHCR/Vivian Toumeh
An already difficult situation worsened by the earthquake 
The recent earthquake in the Syria-Türkiye region struck the country when the population's needs were already at their highest point, the economy at its lowest, and a big part of the infrastructures already heavily damaged. While many Syrians who remained were struggling to live their lives among chaos and violence, this natural disaster has added another burden on their back. Those who are displaced on the Turkish border and trying to reconstruct the life that was lost are now forced to start anew, once more. 
As the situation in Syria drags on, it is important not to forget about the plight of the Syrian population. Every person forced to flee deserves the support and solidarity from the international community.