The first clashes in the Tigray region of northern Ethiopia broke out in November 2020. A little over a year later, the situation there has dragged on and deteriorated severely: millions of people are facing food shortages and the looming danger of mass starvation.  
A fragile regional balance  
Today, the Horn and East African region is experiencing several crises. Between South Sudan, Ethiopia, Somalia and Sudan, there are no less than 16 million internally displaced people and refugees, who have fled mainly to neighbouring countries. This represents almost 20% of the total number of people forced to flee in the world.  
Recent developments in the conflict in Tigray pose a real challenge to the stability of the entire region. Ethiopia is at the crossroads of different conflict zones, and is already home to almost one million refugees, mostly from South Sudan and Somalia. Now, growing instability and tensions threaten to destabilise an entire region, making humanitarian work there not only more difficult, but also causing even more forced displacement.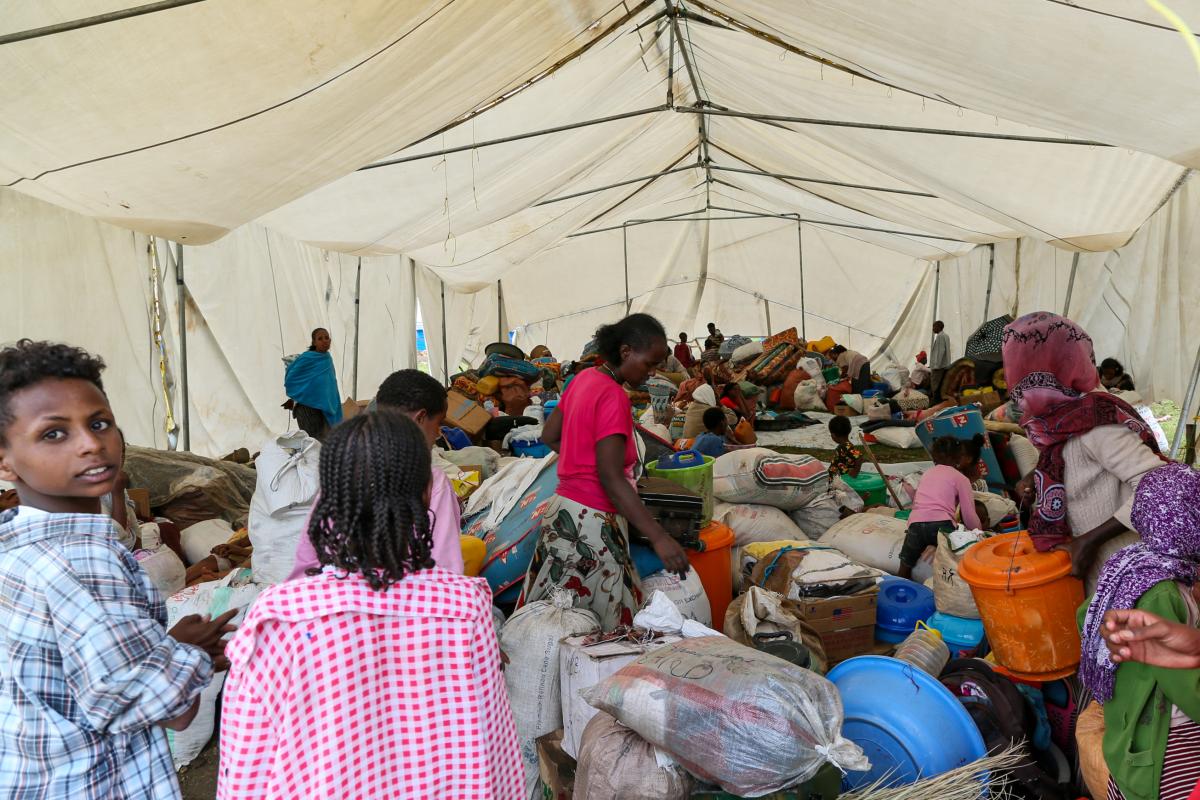 Thousands of people have had to flee clashes in the Tigray region in recent months. ©UNHCR/Olga Sarrado Mur
The spectre of famine  
The ongoing clashes and the failure of the two warring parties to reach an agreement on a humanitarian corridor are making the conditions of the people of Tigray worse every day. As a result, 4.6 million people, or 83% of the population of Tigray, are facing food insecurity, and for almost half of them the situation is critical.  
Even during the most intense periods of conflict in Syria or Yemen, a solution was always found to ensure that emergency aid could reach those most in need, said Dr Tedros Adhanom Ghebreyesus, Director-General of WHO, who is himself from the Tigray region. Children, women and men have been desperately waiting for months for food and medicine, and the urgency of getting it to them is increasing daily.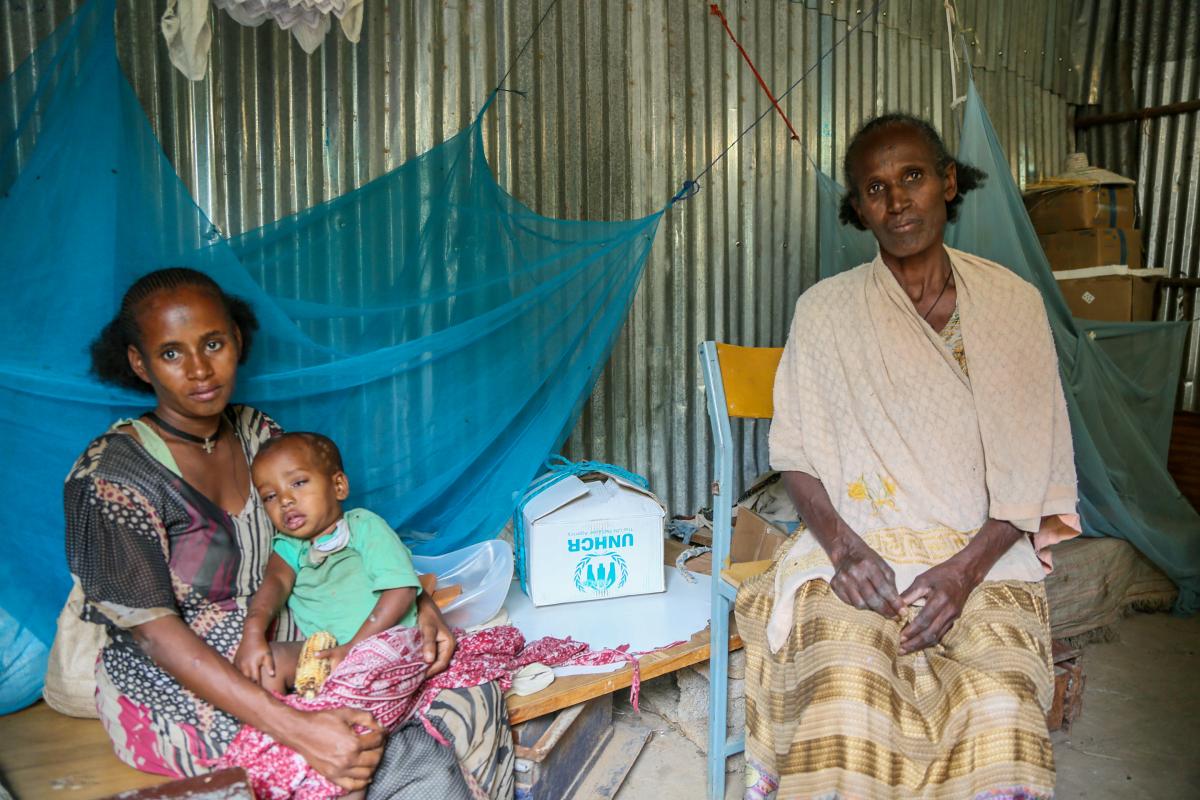 The delivery of medicines and food is still not possible in Tigray. ©UNHCR/Olga Sarrado Mur
A desperate situation in the refugee camps
Before the conflict broke out, Tigray had long been home to thousands of Eritrean refugees. Today, these people who have already fled violence and persecution are seeing their nightmare repeating itself- since the beginning of the conflict, attacks against them have increased.   
The situation in the camps is now critical: for example, all the clinics in Mai Aini and Adi Harush have been forced to close since the beginning of January, as the stocks of medicines have definitely been exhausted. More than 20 people could have been prevented from dying in the last six weeks. In addition to access to medicines and care, finding drinking water and food remains a major challenge. This community, already vulnerable before the conflict began, is now facing a critical situation, and UNHCR has called for the relocation of at least 25,000 refugees to the Amhara region to ensure their survival.  
UNHCR and its partners are working tirelessly to get urgently needed support to those trapped in the Tigray region as well as to refugees and displaced people in the surrounding areas. This effort is still underfunded - 200 million Swiss francs are needed in 2022 to enable UNHCR to meet the needs of millions of people whose lives are becoming increasingly unbearable.