Close to half of the world's refugees are under the age of 18. This means that access to education is one of UNHCR's main objectives. Without education, the future of an entire generation of refugee children and youth is jeopardized.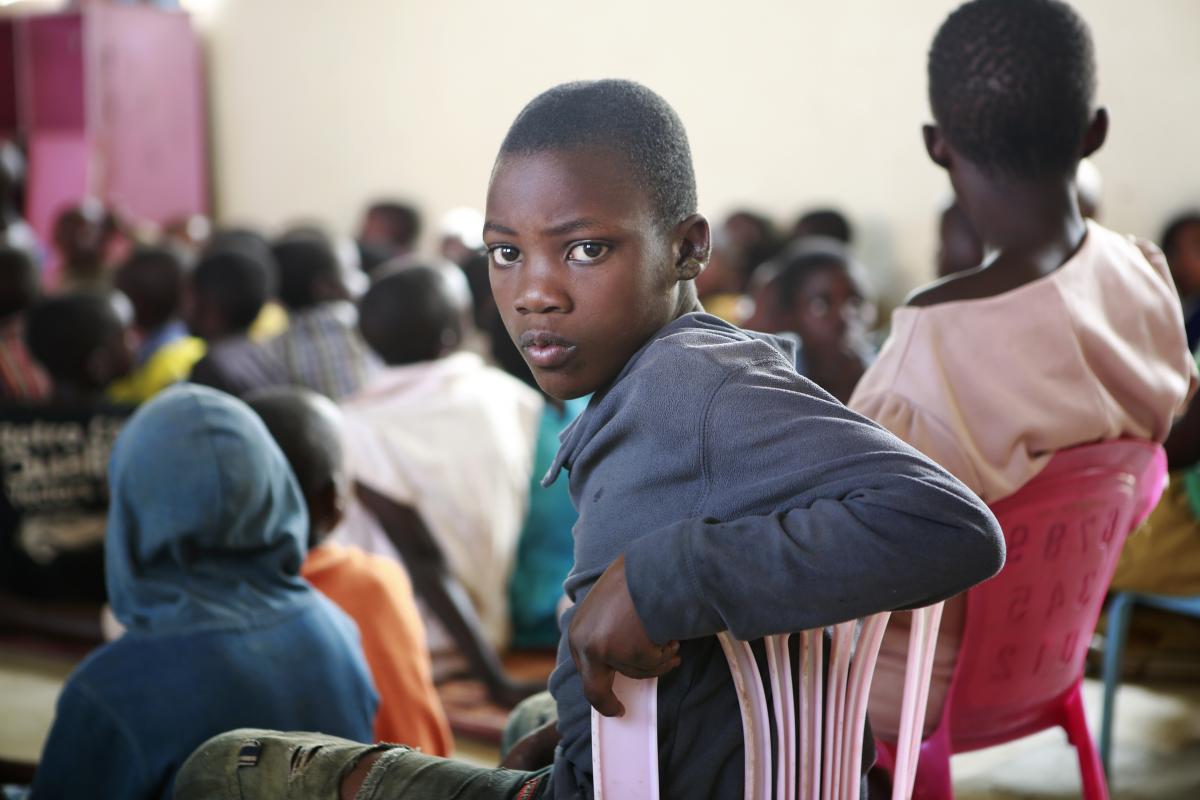 According to UNHCR's latest report on education, only 77% of refugee children attend elementary school, compared to a global average of 91%. 
As these children grow older, the barriers to education will only increase. Only 31% of refugee teenagers are enrolled in secondary school, compared to 84% worldwide. When it comes to higher education, the situation is even more alarming. Only 5% of refugee youth attend university, compared to 37% worldwide. 
Supporting the education of forcibly displaced people in 2021: 
1,900,000 additional children enrolled in primary education 

183,000 additional children enrolled in secondary education 

8,500 students supported to pursue higher education.
Guaranteeing the right to education  
The New York Declaration for Refugees and Migrants says education is key to respond to the ever-growing number of forcibly displaced people. The fourth Sustainable Development Goals (SDGs) aims to "ensure inclusive and equitable quality education and promote lifelong learning opportunities for all". 
Access to education is all the more crucial for vulnerable people who have been robbed of their childhood and of their right to an education by either conflict or persecution. 
We need your support
UNHCR works in partnership with governments, and international and local organizations to protect refugee children and youth around the world, and to provide them with quality education. Supporting UNHCR means giving young people who have been forced to flee hope for a brighter future.  
With its "Aiming Higher" campaign, UNHCR will facilitate refugees' access to higher education, and will aim to increase the percentage of refugees pursuing higher education from 5 to 15 percent by 2030.