The humanitarian crisis in Afghanistan in figures
In Afghanistan, women and children are the most severely affected by the humanitarian crisis.
5.1 million
Afghan refugees living in Iran and Pakistan
3.25 million
internally displaced persons in Afghanistan
24.4 million
people in need of humanitarian assistance in 2022
70%
of the people displaced are women and children
A humanitarian situation that continues to deteriorate 
After a 20-year war, the Taliban retook power in Afghanistan in August 2021. For the Afghan population, which has already endured decades of conflict, the humanitarian situation is increasingly critical. As a result, thousands of families have been forced to flee, attempting to reach a safe place within the country or in a neighboring one. 
Women and children represent more than 80% of displaced people in Afghanistan and their situation is particularly vulnerable. Finding employment as a woman is difficult, so many families become dependent on humanitarian aid.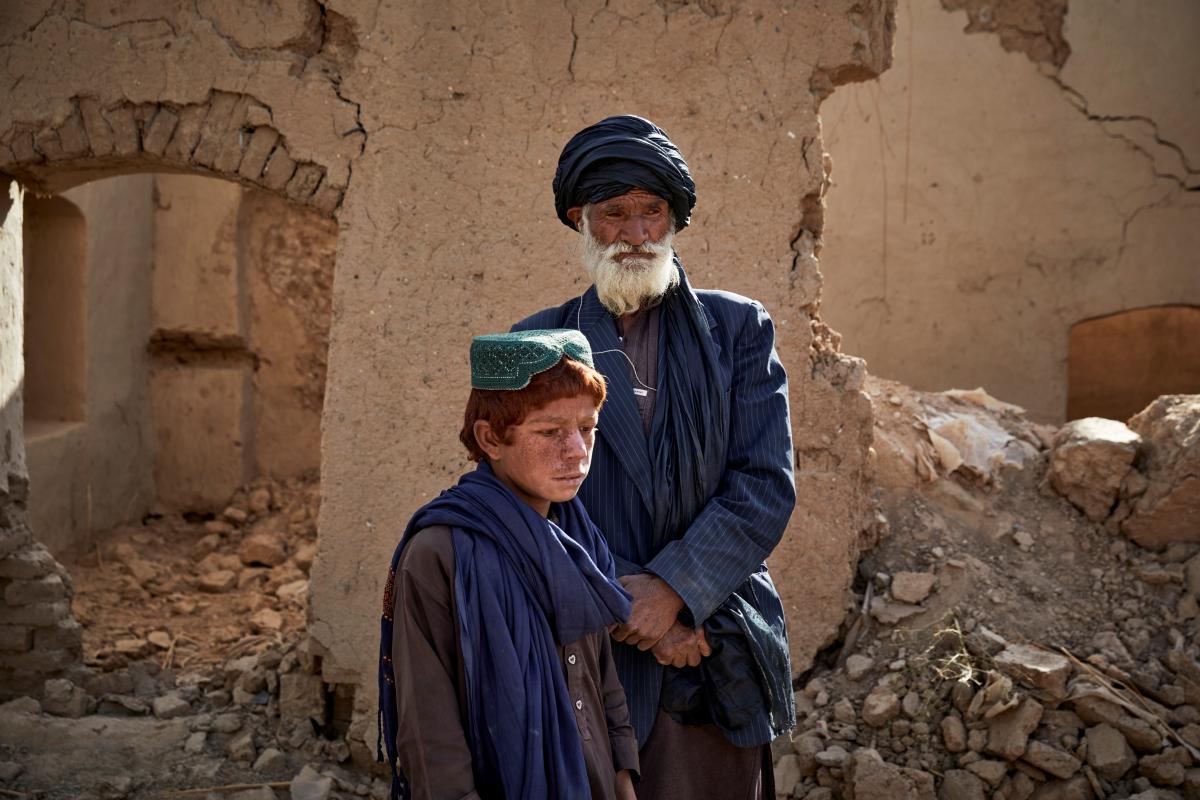 © UNHCR/ Andrew McConnell
The impact of climate change 
Afghanistan is also one of the countries hardest hit by climate change. In addition to the unstable economic and political context, droughts have been devastating for agriculture, and heat has been unbearable for the population and livestock.  
That is how close to half of the Afghan population suffers from malnutrition, and the numbers are rising. Currently, 50 % of children under 5 are under severe risk of acute malnutrition. 
The effects of climate change severely affect the Afghan population and threaten to disproportionately impact the most vulnerable. In addition to the fear of persecution, violence or the start of a new conflict, there is now the threat of droughts and famine. The situation on the ground, increasingly unsustainable on all fronts, is likely to push more people to flee their homes. 
Mostly, people help me by giving me some money. It is important to support my family. I left school about four years ago. I would love to go back if we had a better life.
Matiullah*, 10, and her eight-year-old sister Hajira* sell plastic bags in the market near their house in Kabul. Their family was forced to flee after their home in Kunduz was destroyed. 
*Names changed for protection reasons. 
What UNHCR is doing 
UNHCR is working in Afghanistan and neighbouring countries to provide life-saving assistance to civilians forced to flee.  
UNHCR and its partners are working to ensure the safety of forcibly displaced people, providing them with shelter, access to relief facilities and emergency kits containing mattresses, cooking utensils, sanitation and hygiene materials. 
In 2021, UNHCR provided lifesaving aid to over 1,4 million internally displaced people in Afghanistan.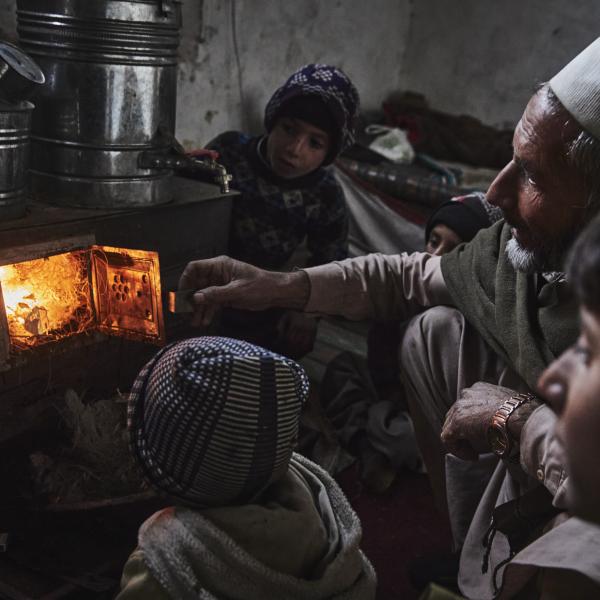 Your support is essential 
UNHCR and its partners are working across the region to help displaced Afghan women and men. 
In 2022, 77% of the funds needed for UNHCR's work in Afghanistan and neighbouring countries have been raised. In light of the looming humanitarian crisis, UNHCR needs over 500 million Swiss francs to respond to the life-threatening situation millions of families are facing in 2023. 
In order to be able to provide the necessary assistance to the Afghan population, UNHCR needs you today. You have the ability to change the fate of entire families caught in the middle of this humanitarian crisis. 
Two pages have been made available by UNHCR to learn more about the situation on the ground and its evolution :  
Afghanistan Situation Portal : for the latest updates on the overall situation, including UNHCR situation reports, funding needs and UNHCR's support to neighboring countries hosting refugees from Afghanistan.
Afghanistan Operations Portal : for the latest information on UNHCR's relief work to protect internally displaced people in Afghanistan.