THE ROHINGYA SITUATION IN A FEW FIGURES
Since 2017, more than 900,000 Rohingya have fled violence in Myanmar, a number that continues to rise.  
1,2 million
Refugees fleed Myanmar for Bangladesh since the 1990s
16'500
Rohingya refugees arrived in Bangladesh every day throughout 2018
900'000
People living on 13km2 in Kutupalong, the largest refugee camp in the world
More than 70%
Of people forced to flee are women and children, 49% of them are under 18
A host country under pressure
The latest violence against the Rohingya erupted on August 25, 2017 in Rakhine State, prompting more than 800,000 people to seek refuge in Bangladesh.  
The vast majority of arrivals are women and children, 40% of whom are under the age of 12.
This huge influx of refugees is putting considerable pressure on host communities and their structures and services.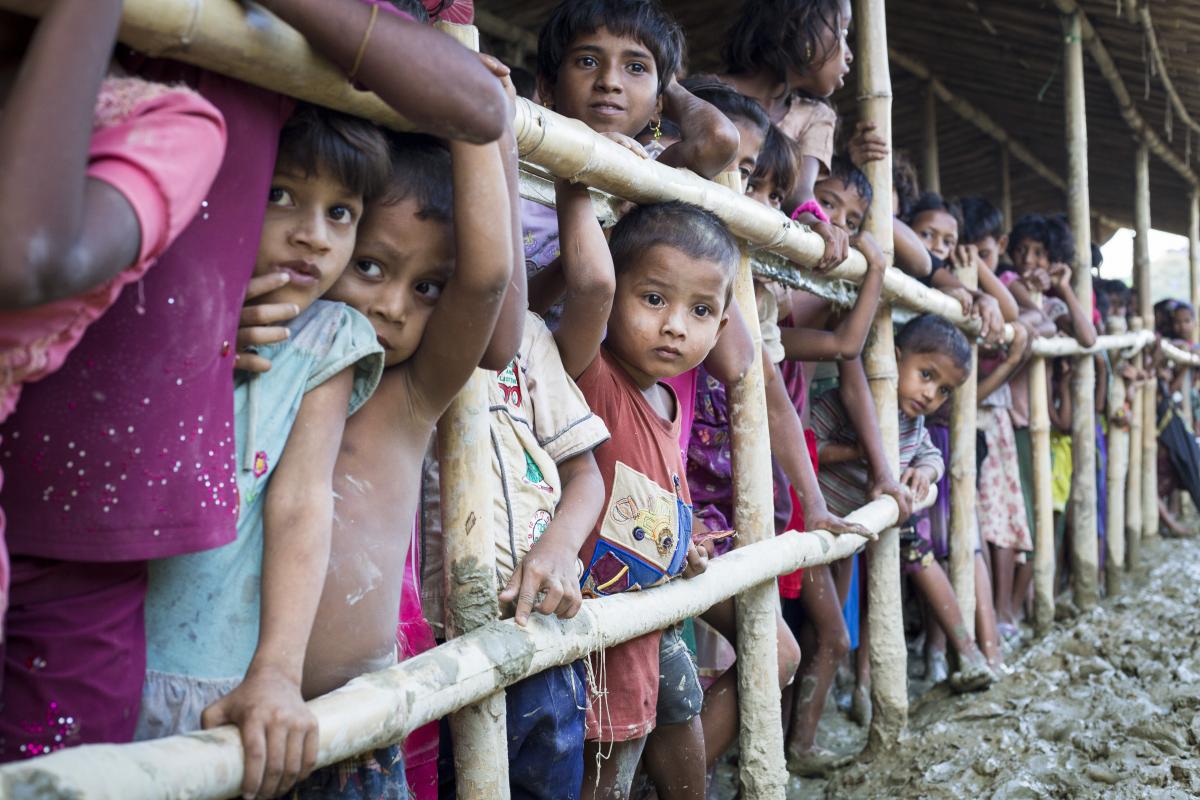 Promiscuity worsens health and safety conditions  
New spontaneous settlements appeared overnight, raising concerns about the availability of decent shelter, water, sanitation and access to essential services. 
The protection and safety of women and girls also emerged as a major issue.  
The Kutupalong refugee camp has grown to be the largest in the world and is now home to more than 600,000 people living in an area of just 13 square kilometers, stretching infrastructure and services to the limit.  
They have nothing and need everything.   
It took us six days to reach Bangladesh because we had to hide, and because it is difficult to travel with a young child.  
Abul Kalam, a twenty-seven-year-old Rohingya refugee, holds his 17-month-old baby, Arafat, at the entrance to their new monsoon-ready shelter they share with his wife and 3-year-old son in Kutupalong camp.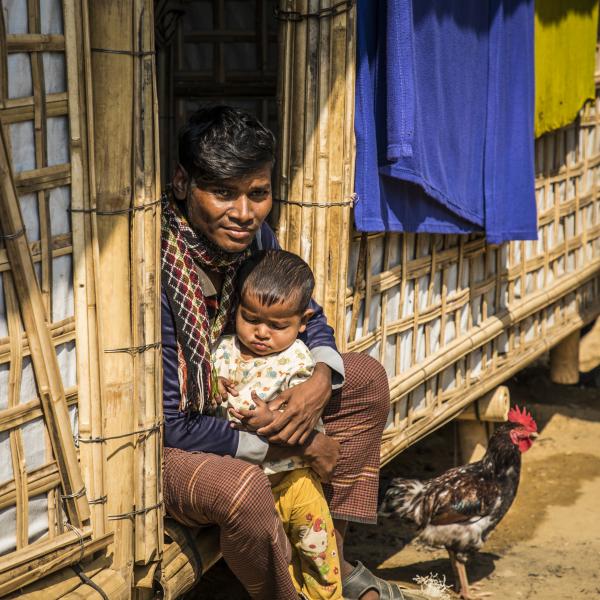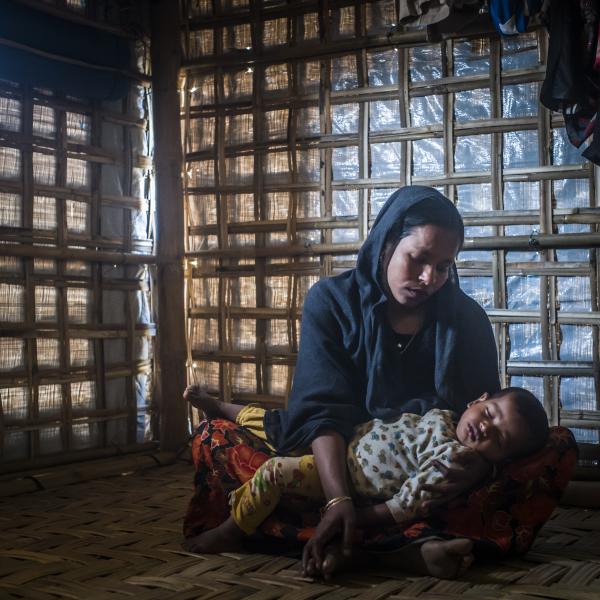 What UNHCR is doing   
At the beginning of the crisis, UNHCR airlifted more than 1,500 metric tons of essential items. More than 80,000 families have received shelter kits.   
UNHCR is assisting the Bangladeshi government to meet the enormous humanitarian needs and to ensure the protection of the Rohingya as well as to address their statelessness. This includes creating safe spaces for victims of sexual violence.   
UNHCR is helping to equip new sites through funding and construction of shelters, roads, latrines, wells, support for site planning and distribution of materials.   
Finally, UNHCR has channeled additional emergency assistance to Bangladesh to protect refugees and host communities from monsoon rains that increase the risk of flooding and landslides.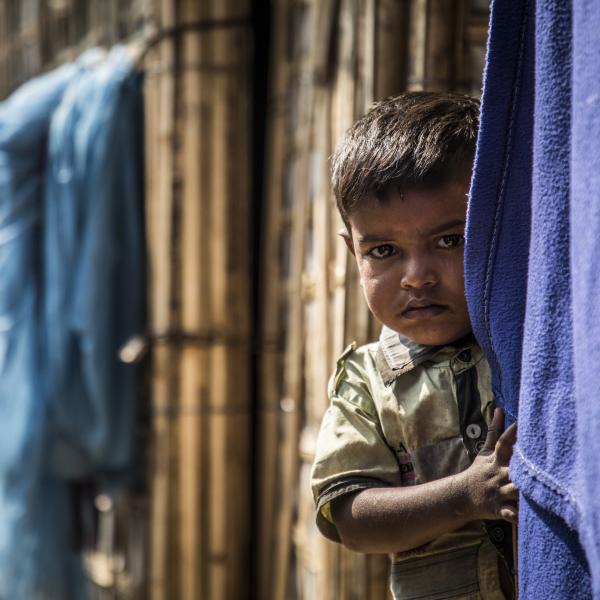 Your support is essential  
In 2022, a bit over half of the 330 million francs needed to address this crisis has been raised. Yet the Rohingya depend on UNHCR and its partners for their survival.  
Additional international support is urgently needed to transform the purely humanitarian and day-to-day response into one that addresses medium-term challenges, including:  
resilience  
education  
registration and programs to protect the most vulnerable refugees, especially children, women, and people with special needs.