An unbearable story for us, the horrific reality of millions 
As one of the most long-standing and complex humanitarian crises in Africa, there are more than 1 million DRC Congolese refugees hosted in neighboring countries. Moreover, the extreme violence faced by civilians on a daily basis increased the number of internally displaced people (IDPs) to 5,6 million. While an upsurge of violence has recently put the North Kivu region under the spotlight, a hidden crisis is unfolding in the neighbouring Ituri Province. Many lost their loved ones or have been mutilated by merciless attacks and are now fighting to build a new life while trying to overcome grief. This is the case for Madeleine*, who lost her four children during a terrifying night and is now recovering while taking care of her newborn. 
A night of Horror 
After a hard day of work on the family's small farm, 30-year-old Madeleine prepared a simple dinner of casava for her four children, including 2-year-old Emanuelle who she carried everywhere strapped to her back. As they all finished eating, they got ready for bed exhausted from their day. Soon, everyone was asleep and the silence slowly fell on the village. This was unfortunately the night Madeleine's life would change forever. 
Around 4 a.m. a group of attackers armed with machetes and guns stormed the village on foot. The whole family was jolted awake, trying to work out what was happening amid the panic. "They raided the whole village, going to one house after another." As they entered Madeleine's home, they fell upon her children and in a matter of minutes, all were dead. They then turned to Madeleine and struck at her right arm, her left hand, and her head. "As they were hitting me, I fell to the floor, too exhausted to fight them off. I did not have the strength anymore, nor the will to live after they massacred my children."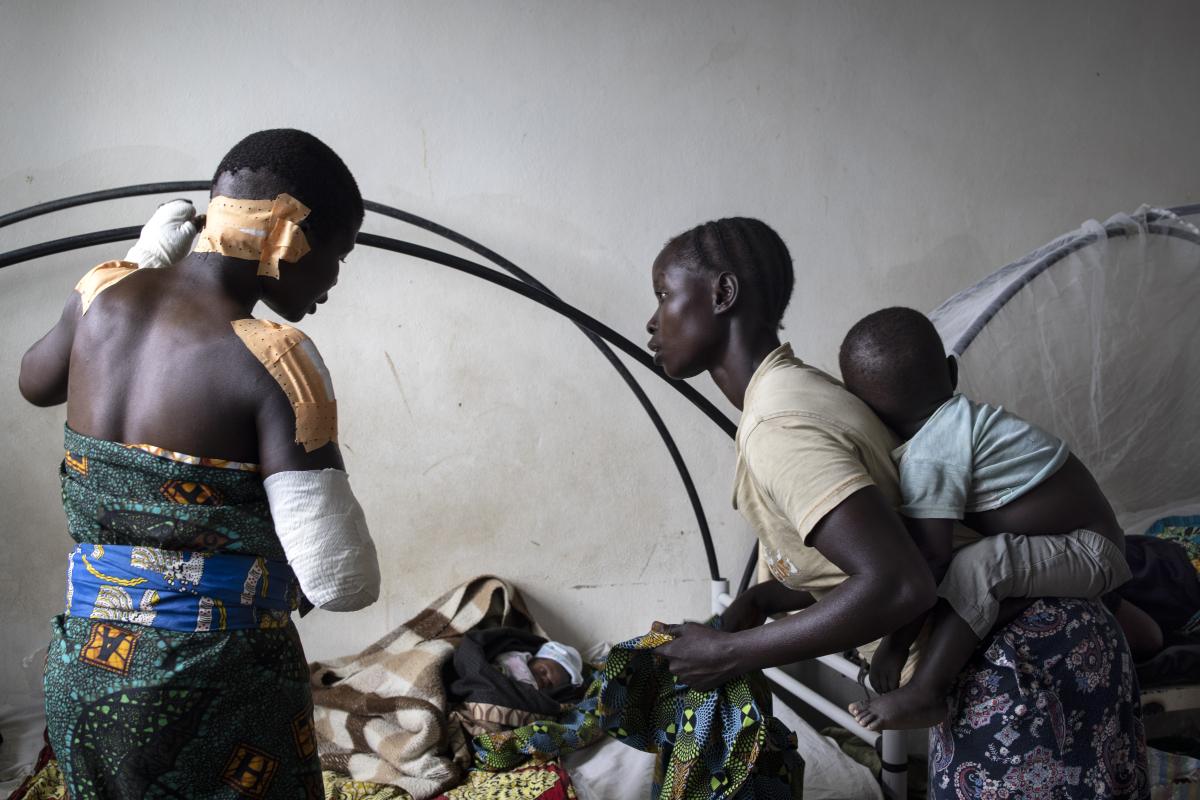 Madeleine recovering at the hospital with her baby after the attack on her village in March 2022. © UNHCR/Hélène Caux
Madeleine was 9 months pregnant at the time. When she was found by medical staff the next morning, her condition was critical as she was left for dead. Doctors tended to her bleeding wounds and performed an emergency caesarean section to help save her baby. "I don't know how I survived," she says. 
During the attack on her village of Gudda last year, 17 people were killed, and many others mutilated. The constant menace of armed groups has driven more than 1.5 million away from their villages over the last five years. The violence has become so common and widespread that even those who seek safety in Internally displaced camps are no longer guaranteed safety. In fact, on 1 February 2022, 62 people were killed and dozens seriously wounded during a major attack on Plaine Savo displacement site in Djugu territory, home to over 40,000 people. 
"Violence has reached unacceptable levels in the past months with armed groups also attacking settlements where displaced people have found refuge after their villages were raided," - Denis Oulai, former UNHCR Head of Office in Bunia.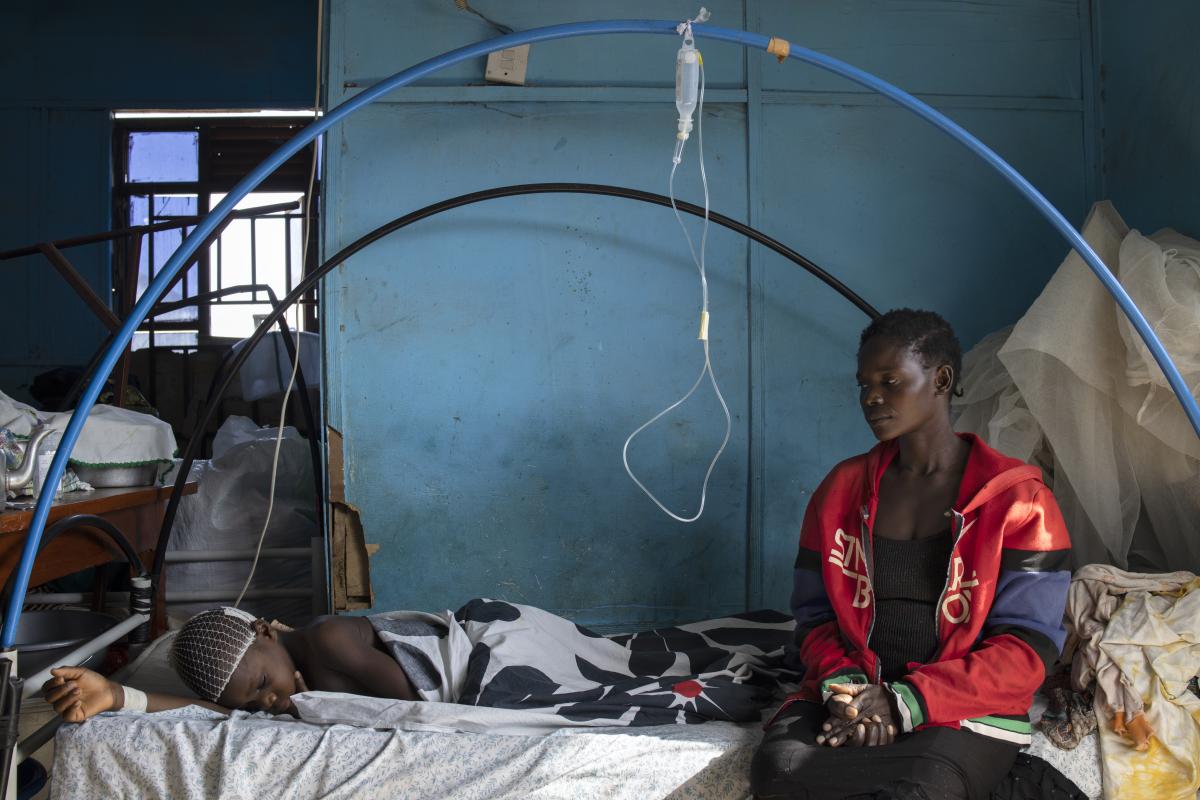 A 14-year-old boy rests at the hospital watched by his aunt after an attack on his village. © UNHCR/Hélène Caux
Increasingly ferocious attacks motivated by access to mineral wealth 
After years of relative calm, 2017 saw the start of systematic attacks on villages by various armed groups. They burn houses, steal livestock, and slaughter entire families. The attacks are senseless and mainly driven by a desire to control access to Ituri's vast mineral wealth, especially gold. They are also fuelled by deep-rooted animosities between two communities – the Hema, who are traditionally herders, and the farming Lendu.   

The ferocity of attacks has also increased: "Two years ago, we would receive 10 wounded people as a result of an attack," says Dr George Otshudima, a hospital surgeon in the provincial capital Bunia who operated on Madeleine. He continues, "I am the only surgeon in this hospital, so I end up doing surgeries one after the other. My colleagues and I work 24 hours to keep people alive." Otshudima adds that the hospital is poorly stocked, lacking both medicine and equipment. 

"The displaced have no safe place to go."

Over 278,000 people are now living in 67 sites for internally displaced people across the province. Few are willing to risk returning home to work their fields, and the countryside is filled with abandoned and burned villages that have fallen under the control of armed groups. Those who dare to return risk kidnap or murder.