The number of people in the world forced to flee their homes is steadily increasing. Currently, more than 110 million have had to leave their homes because of conflict or persecution. Among them are 14.8 million refugees of school age - almost 5 million more than a year ago.  
This is the conclusion of the 2023 UNHCR Refugee Education Report, which is based on data from 70 countries and covers the school year between 2021 and 2022. This report also reveals that 51 percent of refugee children, or more than 7 million, do not attend any school.   
The higher the education, the more precarious the situation: according to the education report, only 38 percent of the youngest refugees attend preschool. 65 percent of children in the corresponding age group go to elementary school. Only 41 percent of refugee children are enrolled in secondary school. And the most obvious shortcoming is at the university level with only 6 percent of young adults who have fled reaching that level. 
It is also clear that in almost all of the countries featured, far fewer refugee children receive education than children who did not have to flee.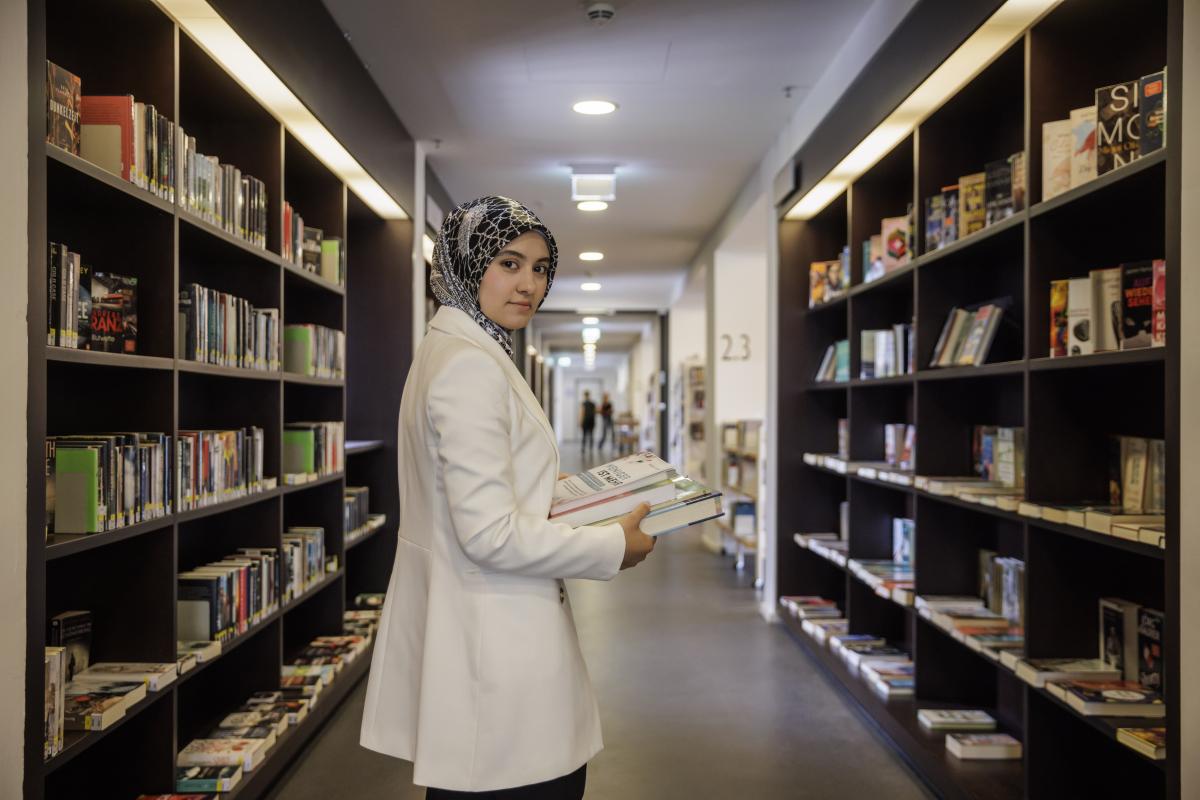 Nilab Akhmad had to overcome many hardships to achieve her dream of becoming a dentist. ©UNHCR/Gordon Welters
One reason behind these figures is that 20 percent of all refugees live in the 46 poorest countries in the world. These cannot even cope with the challenges of access to education for their own population.
Everyone in the world has a right to education. The latest UNHCR Refugee Education Report shows once again that not everyone can benefit from this right. As a result, the potential of entire generations is lost - a great loss for those affected, but also for the entire global community.
"We can let these potential explorers, diplomats, engineers, foresters and zoologists languish," the UN High Commissioner for Refugees, Filippo Grandi, is quoted as saying in the report. "Or we can ensure they fulfil their potential - for their benefit, and to ours." 
The fact that refugees in particular can be very successful if given the chance can also be read in the report. The vast majority of refugee children and young people who are able to take final exams also pass them. Some of these young people have their say in the report, for example, 24-year-old Nilab Akhmad. She first fled with her family from Afghanistan to Ukraine and managed to realize her big dream there: to study dentistry. When she was about to graduate, war broke out in Ukraine. Nilab fled once again, this time to Germany. There she now hopes to obtain her PhD and then work as a dentist. She says:
"I want to encourage other women and girls to embrace their aspirations, to overcome the challenges that stand in their way, to nurture an unyielding spirit of determination."  
Nilab's story and other portraits of refugees who have been able to pursue their dreams thanks to UNHCR's help, as well as the entire 2023 UNHCR Refugee Education Report can be found here.   
Would you also like to accompany refugees on their educational journey and thus to a better future? Learn more here.