A few weeks ago, artist Yuval Avital spoke with us about art and its ability to help us better understand what refugees and displaced people experience. It is Switzerland for UNHCR's pleasure to announce a new partnership with the Comédie de Genève, thus opening a new chapter in our journey of raising awareness on the hardships and experiences refugees face in exile through art and culture.

Beyond a new chapter, we could even talk of a book: Christiane Jatahy's play, The Lingering Now (Le présent qui déborde), reinterprets Homer's Odyssey, putting today's refugees at the forefront of the story, in places of temporary transit that often drag on endlessly. This intimate look at the modern-day Ulysses who cross borders to find refuge establishes a historical link between the exiles of the past and those of today. The play marks the beginning of our partnership with the famous Geneva-based institution, which recently inaugurated their new building. We used this occasion to ask the Theatre's Director of Communications, Olivier Gurtner, a few questions.  
Why this partnership between the Comédie and Switzerland for UNHCR ?
Olivier Gurtner : The Comédie de Genève believes it is crucial for theatre in general, and for the Comédie de Genève in particular, to be at the forefront of today's social issues, to grapple with what is happening outside its doors, and to question it. Consequently, what takes place on stage draws its inspiration from reality. Our aim is to live along our audiences, to move together as one with them, to let our heart beat as one with society's, and in that way, to carry a message.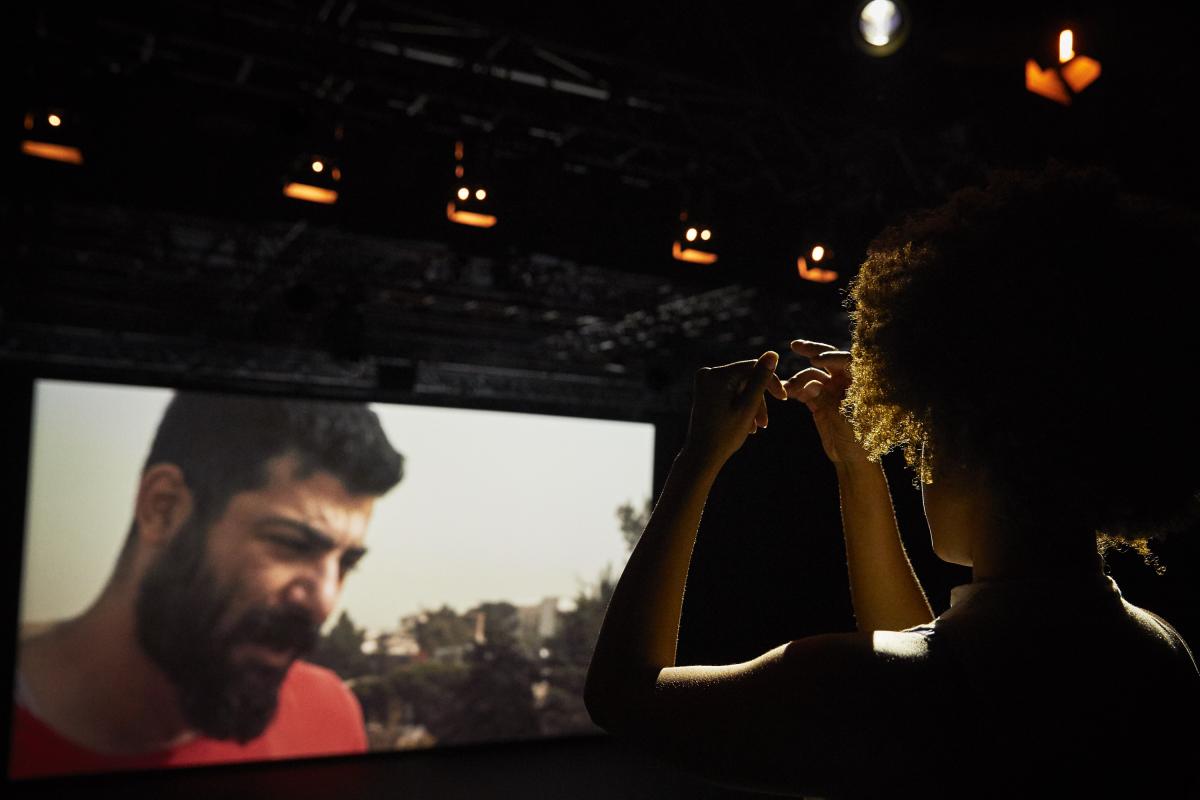 "The Lingering Now" by Christiane Jatahy will play at the Comédie de Genève from December 8-12. © Christophe Raynaud
The Lingering Now is an alternative reading of Homer's Odyssey, seen through the journey of refugees. Does the reference to the Greek hero as a representation of refugees provide a way to question the hardships they face ?
OG : Yes. The Lingering Now is inspired by a text that is almost 3,000 years old; a famous, mythical and ancient text, which has the potential to shed light on the current situation. Christiane Jatahy, who is a big fan of both plays and movies, likes to establish links between her works and current events and the real world. Through the play, by following the journey of forcibly displaced people, we are shown the harsh reality that has always existed, still exists today, and will, unfortunately, probably continue to exist.
What role can theatre, and culture as a whole, play in relation to refugees and forced displacement ?
OG : Culture and theatre are about communicating, transmitting, stimulating, and provoking. In this case, these qualities are very important because despite all the available data, and news reports, it can still be difficult to put oneself in these peoples' shoes. The strength of theatre and performing arts is that it creates a bond, a common experience between the stage and the audience, to really communicate on a deep level to the people in attendance.
_
Christiane Jatahy's The Lingering Now will play at the Comédie de Genève December 8 -12. It has already sold out, but you can sign up to the Comédie de Genève e-mail alerts, or try your luck by leaving your name on the waiting list on site before the play.

more information

After the performance, on December 12th, Cristina Davies, Executive Director of Switzerland for UNHCR will give a short speech before sharing the traditional "marmite de l'Escalade" with the audience.
Banner image: © Régis Golay.