On the first of February, the Swiss Federal Council announced its decision to support UNHCR, the UN Refugee Agency for the years 2023-2024 with a contribution of 68 million CHF. The intention of providing aid is driven by the ongoing conflicts around the world that continuously increase the number of people forced to flee. In addition, UNHCR's path is closely linked to Switzerland since its creation over 70 years ago, playing a key role in its foreign policy. 
A contribution to support people forced to flee worldwide  
The decision of supporting UNHCR on a two-year term comes at a time when more people than ever before have been forced to flee - with the conflict in Ukraine soon reaching its one-year mark, and more longstanding crises such as Syria or Yemen. For the first time ever, the number of people forced to flee their homes surpassed the staggering number of 103 million across the world, this figure having been reached in mid-2022.  
The funds provided by the Swiss government will be allocated to UNHCR operations across the world where they are most urgently needed. Countries like South Sudan, DRC or Bangladesh, for example, could benefit from highly needed additional assistance under the form of shelter, essential items, but also access to education or to support the integration of people forced to flee in their host communities.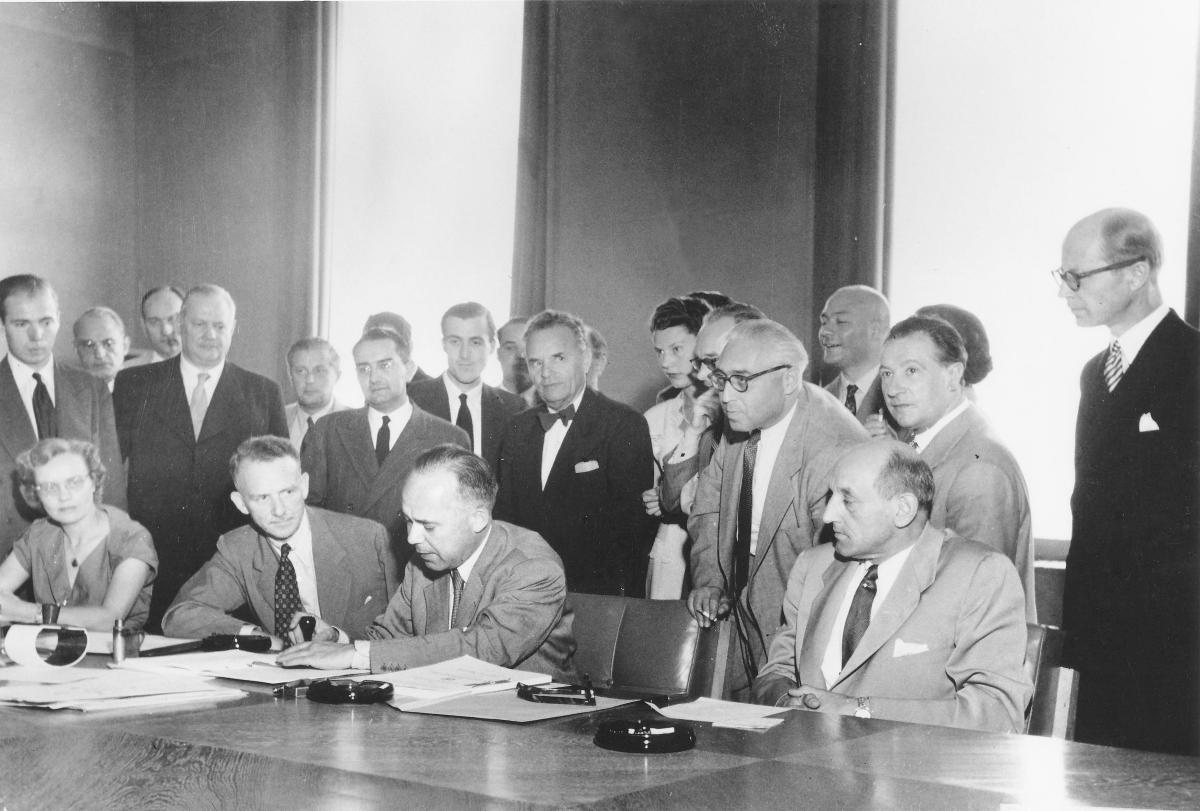 Signature of the 1951 Refugee Convention in Geneva, Switzerland © UN Archives
Switzerland and UNHCR  
On July 28, 1951, the Refugee Convention – one of the leading documents in terms of the right to asylum in the world today- was signed in Geneva, no wonder why it is still sometimes called the Geneva Convention. UNHCR is now headquartered only a few minutes away by foot from where signature of the Convention took place. 
Switzerland has fostered the birth of many multilateral organizations- and still offers generous support through different ways to those working to make the world a better place for everyone. The latest contribution to UNHCR inscribes itself in a long tradition of humanity, and support for the cause of forcibly displaced people.